Tomoe Tomoe no Mi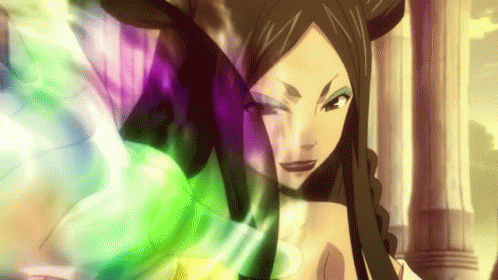 ---
Devil Fruit:
Tomoe Tomoe no Mi
Devil Fruit Type:
Paramecia
Devil Fruit Appearance:
What does your fruit look like?
Picture:
Devil Fruit Description:
The fruit is a versatile one which makes the user a "Swirl Human" allowing them to create various swirls or "tomoes" made out of a wave-like matter which can be manipulated to produce different effects. Probably the simplest use of these swirls is to form them around a part of the body in order to further enhance attacks, but there are more complex ways to use the fruit like using them to form weapons or shields, granted they will still retain their swirly composition. They can also heat up and detonate, creating beautiful multi-colored explosions.
Probably the main and most intimidating feature of the fruit is that the tomoes made can act as portals, capable of teleporting the user and others around the battlefield allowing them to manipulate situations and turn them in their favor. It's important to note that there is no alternate dimension or world involved and that what comes in a tomoe must leave through another.
Fighting Style:
Something creative
Weapon Utilization:
Do you use any weapons with your fighting style?
Description:
(keeping these here for later)
utilizing multiple rapid attacks
agile and swift movements
basic moves involved brute force mixed with agility for a mixed fighting style
kicking
graceful martial art
Toggled and Passive Abilities:
List any and all passive abilities and properties your devil fruit/fighting style gives you. This cannot include any damage-dealing special attacks, as those will be included under techniques. Passive/toggled abilities cannot give buffs/debuffs higher than 20%. You may have no more than 2 buffing/debuffing toggled abilities.
---
Techniques
---
(The following techniques can either be all devil fruit techniques, or a combination of devil fruit, and natural/weapon techniques)
Light Techniques:
Medium Techniques:
Heavy Techniques:
AoE Techniques:
---