Enoch Blackthorn.
---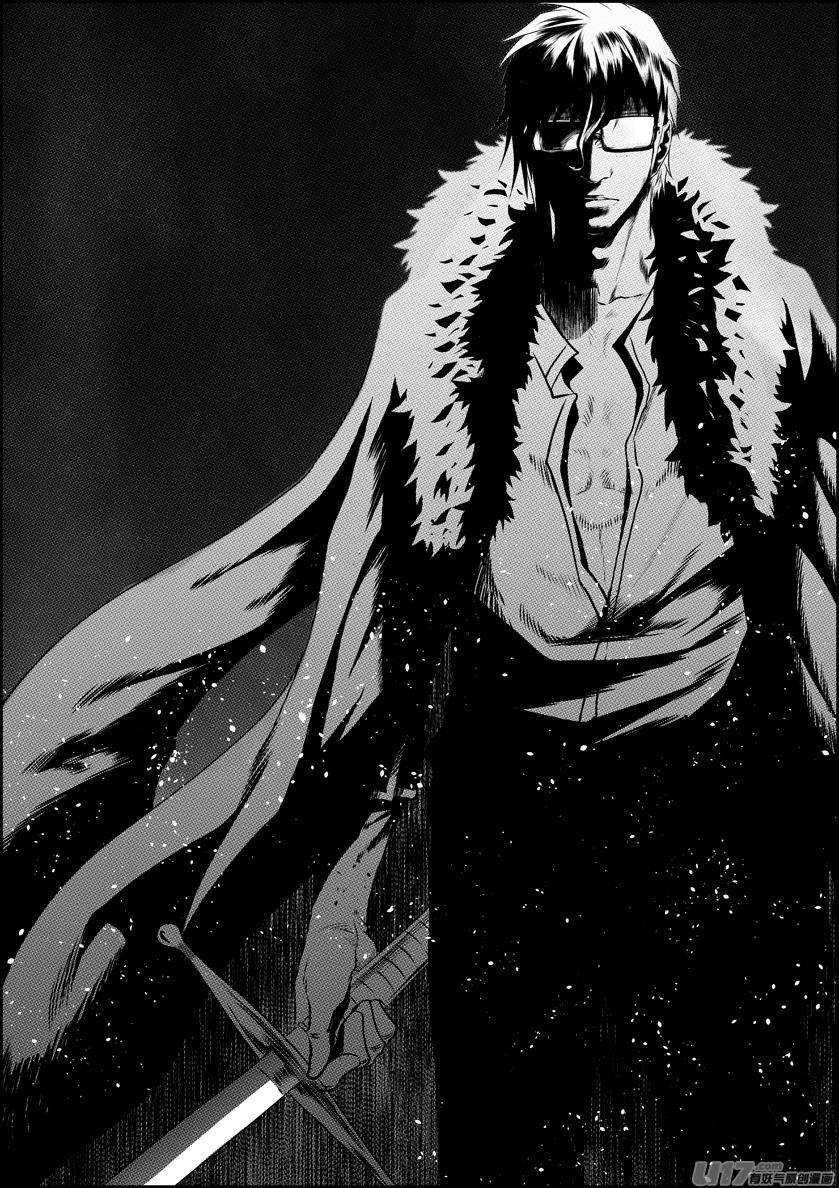 Basic Character Information
---
Starting Bonus:
Super Rookie |
[Starting Bonus Roll]
First Name:
Enoch
Middle Name/Initial:Last Name:
Blackthorn
Epithet:
Gremlin
Age:
42
Gender:
Male
Race:
Dwarf
Faction:
Pirate
Profession:
Hitman Shipwright
---
Physical Appearance
---
Height:
10in
Weight:
6lbs
Hair Style:
Straight shag
Hair Color:
white
Eye Color:
Amber
Scars:
His body is with expection of his face is riddle with scratches bites and even minor burns.
Clothing and Accessories:
Everything he wears fits loosely. He typically wears light colored button up shirts and dark pants. But he always wears a pair of silver frames and an overcoat. The coat is calf length and royal blue with a navy blue fur trim (Collar and cuffs). Weather permitting hie wears flip flops or will go barefoot. Otherwise he wears boots. A leather with silver buckle holds his pants.
Description:
Given his tendency for loose fitting clothing and large coat to top it off you wouldn't know that underneath hides a muscle hardened body.  Well that would be the case if he would button his shirt higher than his stomach. Although his biceps and don't bulge out like a bodybuilder he is well toned. For someone who spends a considerable time outdoors his he remarkably fair skinned. His lack of facial hair, give a youthful appearance. Not that one would actually mistake him for a child.
His amber eyes and general facial expression publicly is warm and inviting. But this is only masking his callous nature.
---
The Past
---
Main Traits:
callous, prideful, stubborn/petty,
Likes:
Challenges
Dislikes:
Enclosed spaces, routine, any type of restrictions
Unique laugh:
Broohaha
Hometown:
Tonterra, Grandline
Personality:
At first to Enoch comes off as unfathomably polite personable and sociable. Normally this persona holds true until you cross him. His pride in his species and himself self leads is the framework that shapes his desires to be seen and respected. He is quick to act against those to whom he believes have slighted him. But if for some reason he can't memory is long and will one dray exact his revenge.
He works hard to change the public persona of Dwarfs, to one of strength and brilliance. It's this goal that drives him to work incredibly hard at whatever he does to point of obsession and unreasonable pressure on himself. Hating to be left out he puts himself in the middle of chaos and other problems not his own he holds others to impossible standards. When things don't work out as planned he tends to self punish. If he is witnessed to having messed up he will make up a story about how it was intentional and enforce the notion that he's in control of the situation.
He's a real adventure interested in both hunting the biggest and most dangerous of game and extreme sports. He jumps into situations head first confident that things will work out for him not by luck but because of his own intelligence. If someone were to come up with and idea and or save him he'd tell them that he was just about to do that or that it almost as good as what he was planning.
He's also known be a prankster but his jokes often go too far earning him the epithet Gremlin. Enoch has destroyed and relocated countless property and has cavalier attitude about having done so.
Titles mean nothing Enoch so don't expect him to treat you special because of such meaningless things. Where he's from strength was most important then knowledge became of higher significance therefore now he only expects the smartest strongest people.
Enoch is honest because he feels that only weak people hide their opinions. So he will tell you what he thinks of a situation. He isn't going to give up confidential information when is strategically advantageous.  Having taught the value of information he collects like a treasure of sorts. He keeps an alert ear to news and gossip of all kinds hoping to exploit other to his advantage.
Full of life and energy he enjoys doing things that are considered terrifying and exhilarating. Often the first both suggest something dangerous and actually do it. He isn't above doing what other might find reprehensible, its just the cost of business.
He tends to violate people's personal spaces, despite hating enclosed space. He loves his food hot and spicy to the point where he has gotten into fights with cooks and wait staff over bland cold food.
During a fight Enoch the gloves are off he will use any means necessary human shields, groin kicks, dirt to the eyes, you name it.
History: