---




Name

: Castor O. Nox


Epithet

: Sanpaku


Age

: 24


Height

: 5'7


Weight

: 160lbs


Species

: Three-Eye Tribesman

---

Faction

: Pirate


World Position

: Blockbuster


Crew

: Nox Pirates


Ship

: The Wailing Calamity


Crew Role

: Captain | Navigator | Book Collector

---

Devil Fruit

: Goro Goro no Mi

---

Haki Level

: 9

---

[[haospec]][[busospec]]

---

Hitpoints (HP)

: 450


Attack (ATK)

: 450


Defense (DEF)

: 450


Reflex (RX)

: 525


Willpower (WP)

: 500

---

Level

: 77


Experience Points

: 7748


Bounty

: 480,000,000


EXP Multiplier

: +10%


Income Multiplier

: +10%


Shop Discount

: 20%
Berries : 28,279,688‬

---

[[baneoftheweak]][[riseandshine]][[bookworm]][[untouchable]][[childofdestiny]]
[[punchoutguru]][[barrelcrazed]]

---

[[atkt6_sp]][[deft6]][[deft6]][[rxt5]]

---

Posts

: 480

---
on Wed Jan 13, 2021 9:25 am
Quest Details:

Code:

[b]Quest Name: [/b]Seminar's In Session!
[b]Quest Category:[/b] Episode
[b]Player Participants: [/b]Ai D. Kirai, Castor O. Nox (+0)
[b]Planned Location(s): [/b]Flevance

Summary: The Nox Pirates are in need of a new doctor, and Castor's been keeping his arrival on Flevance lowkey. After all the drama on Lvneel, it'd be seen as a diplomatic infringement for the King (who happens to be a famed pirate) of a country to be wondering around as a salesman, unbeknownst to the Crown, especially of a Marine Affiliated area.

Castor turns his eyes on a seminar being held at Amber General Hospital, where doctors from all across the North Blue have been invited to watch a presentation on a brand new drug by the Marine's brightest young star, a pretty boy, genius herbalist/doctor, whose been garnering attention for his Platoon's - unique style.

Ai D. Kirai is found flirting with the doctor's potential, love interest... and that leads to a very interesting situation. Each of the rookies in pretty boy's platoon is being mentored by a Marine Official at least Rear Admiral or Captain Level, and his mentor just happens to be amongst the crowd as well. Will Castor be able to keep his lowkey presence on Flevance under wraps? Will Ai get the girl? Find out next time on... Wait, the thread will tell the story.

blur_on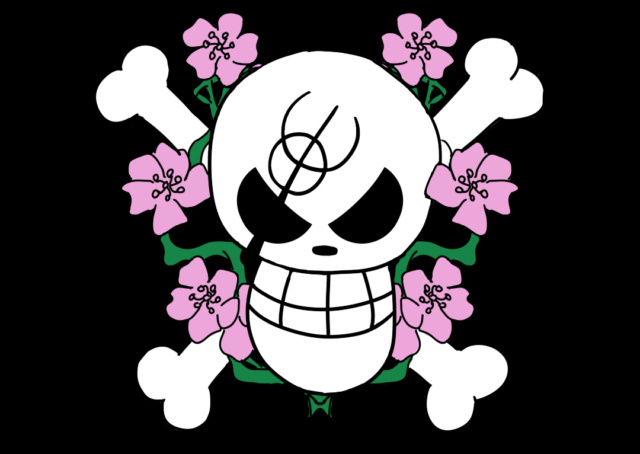 White stoned buildings stretched along the Kingdom, as the majority of Flevance citizen's occupied pretty fancy homes. Since the bounce back from the Amber Lead fiasco, the government has invested hundreds upon thousands in berri to stimulate growth among various communities. It was a great contrast from the other North Blue islands, poverty here was someone's middle class elsewhere. The island became a fine city for not only trade but science. Herbal remedies, chemical labs, trial studies, to name a few occurred at several private practices throughout the island. One institution that sat at the cornerstone of these movements was none other than the first general hospital, Amber General Hospital. Across the North, the Hospital often brought in the greatest minds in medicine, and today, was no different. A day long seminar where doctors and pharmaceutical superstars could come amongst peers and pitch their newest products. Whether it be a pill or a new treatment method for an illness, any kind of connection could've been made at seminar's thrown by the hospital's executives.
With the death of Dr. Abio, Castor's crew is in need of a new medical mind. However, whether he'd find someone who could line up with the 'ideals' of his wacky pack of misfits will be another story. Wearing his thick spectacles, a green and gray tracksuit, his usual headband to hide his third eye and white pumped sneakers, Castor assumed a whole new persona, a young merchant with an old man's sense for fashion, looking to strike it big in the distribution game. Dax hated his costumes but Castor put great pride in being undercover from the law, it was his own little hobby in this little crazy world of his. Purchasing himself an all access pass, Castor smuggled into the seminar attendee's crowd. The building's pristine snow white floors, walls, and dressed staff greeted the medical minds, merchants, and aristocrats alike. From the main entrance towards the Seminar Room in the hospital's visitor wing, Castor secured himself a seat at the back of the room. The only row usually left empty at these things due to everyone trying to sit as close as possible to take notes, socialize, the regular jazz.
However, thanks to his Logia, all of the mirco-conversations he'd be able to manage, as an invisible fly on the wall. The final entry to the room was the sponsor for today's activities, escorted by her two bodyguards, the fashionista caught the eyes of everyone in the room. Her charm oozed from her attire - long white flowing dress, with a split at the side, high heels, white veil over her face, ruined only by her pitch black sun-glasses, which added a swagger of sorts. Parading around the various rows through the seminar room, the woman took a seat directly next to the Castor, who sat with his arms flooded, lost in a world of his own. The bodyguards stood behind her seating arrangement, two eight footers, styled in white suits, one with a red and black handkerchief sticking out their suit's jacket. Everyone turned their attention to the woman, chiming in with a timely applause, led by the seminar's organizer.
As things quieted down, the doctors peered over their shoulders every now and again to take a gander at the beauty's physique and deep red crimson eyes. The seminar commenced, and Castor had yet to even turn once in her direction. Digging through her make-up bag, the woman searched for her lip balm, removing it from it's holster, and fixing her lips to a fluffy light pink.
"Hey. Four-eyes."
the mysterious woman hackled.
Ignoring the woman's call, Castor scanned the crowd, listening to the murmurs of the doctors as the seminar was about to commence.
Easing in with swiftness, the woman puckered her lips and pressed them against the man's cheeks, rustling his glasses with the intensity.
Slightly annoyed, which was hard to do, Castor signed, turning his attention to the attention seeker. Turning his head slightly, with the blankest of expressions.
"Eh."
"Eh?! You know how many men would die for that to happen to them? Rude!"
the woman declared, slapping the table in annoyance after every word.
"Do you know why I decided to sit next to you, brat?"
the woman stated, using her hand to accentuate the physical difference in their heights.
"EH." Castor stated twice, this time with a slight scowl. His volume and tone, staying as quiet and disinterested as ever.
Smiling broadly, as she'd fix her lips with balm once more.
"You were the most tackily dressed in the room. Makes my outfit pop! Those glasses! Fail!

That dusty old green tracksuit! Fail!

Last but not least, that headband is a fashion crime. God! The more I look at you, the more frustrated I feel."
the woman ranted on rudely, whispering into the Imp's ear.
To Castor, it'd be as if the two were speaking completely different languages. Digging into his ear, he'd turn his attention back towards the seminar's stage.
"Yes ma'am. Thank you for such an amazing critique! Must be nice being a VIP! Oh-ho." Castor declared incredibly sarcastically, slow and with no emotion, adding exclamation only to add intensity to his sarcasm.
Frustrated, the woman was about to give Castor a piece of  her mind when the first key speaker hit the stage. The screeches from the women in the crowd, made it evidently obvious who was next, though his name had yet to be called in the introduction. It was the Marine Pretty Boy and famed medical genius, the man known among his peers as the Chastity Virtue, Dutch. Six-foot eight, long flowing green hair, freshly ironed marine uniform, and shoulder coat bearing the marine's slogan for
'Justice'
on it's back. The Captain strutted to the stage with such grace, even more so than white dress woman's entrance. Catching the attention of them both, the two of them would declare with squinted eyes behind their glasses, disgust for the squeals that followed next.
"Loud."
Castor thought.
"Eew."
the woman sounded.
"Introducing to the stage… Our first special guest - Flevance's Very Own Chastity Virtue - Dutch Glassjaw." the MC for the afternoon portion announced.
Word Count: 1028/5000
---

| Tagged: @Brood
Notes:

________________________________________________________




Name

: Ai D. Kirai


Epithet

: The Doctor


Age

: 23


Height

: 7 Ft.


Weight

: 240 lbs.


Species

: Human

---

Faction

: Pirate


Haki Level

: 1

---

Hitpoints (HP)

: 150


Attack (ATK)

: 60


Defense (DEF)

: 25


Reflex (RX)

: 60


Willpower (WP)

: 100

---

Level

: 1


Experience Points

: 100
Berries : 13,050,000

---

[[atkt3]][[atkt2]][[rxt2]][[rxt2]]

---

Posts

: 19

---
on Wed Jan 13, 2021 5:40 pm
Ai had been hanging out around this island for some time, and there were a few reasons behind it. The main reason behind it all though was simple. There was going to be a huge seminar that would cage up all the bright minds that belonged within the medical field. He had hoped to see his mentor there, but it was hope that was placed in the wrong place. Still, he knew if that didn't happen, he could easily just learn a lot from the seminar and hopefully pick up some new medical stuff in the hospital he was visiting. The young doctor had shown his skills to those within Flevance, so they knew he wasn't a fraud, and being allowed inside was quite a simple task. He wore his regular outfit as the outliner wore clothes that would only be seen within the island of Alabasta.

The sights that locked into the young man was astonishing as murmurs started up. Of course, he had an idea of what they were talking about, and it was his looks. The idea that he was a doctor, and that he would walk around with such an attire. Ai was a bit sad, however, his morning didn't go as plan and he knew that if he was late to the hospital he wouldn't be allowed inside of the seminar. He wanted to go back to the brothel to see if he could dig up more information, but that would have to wait for later in the day. Ai had his hair gel back today as he knew that there might be some beautiful doctors in the seminar and he wanted to grab their attention.

When he had arrived, he had noticed that he was one of the few that had arrived early. The young man scratched the side of his cheek as he wondered if he should have taken that trip to the brothel, but then shook his head as it was too late. Instead, he had moved towards the back row, but towards the window, which he found the best seat of the house. If things had gotten boring, he could just easily look out and enjoy the beautiful scenery. As time had gone by, his head would turn to see the new arrivals, and then his head would turn back towards the window. There were a few occasions his eyes would stare at certain people. There were a few beautiful doctors that had entered the vicinity and he kept tabs on them.

Then there was a man with a unique, yet interesting outfit as he sat on the back. It brought Ai to tilt his head, but he did remember that it wasn't just doctors that were going to attend this seminar. I guess merchants are interested in getting their hands on the newest medical product to sell to the world. He thought to himself as he would look out to the window once again. A few females would sit around Ai at this point as they had taken notice of the young man and would look at him as he stared into the window. He noticed this as well, as he would turn to look at the group of ladies and he would give them a smile, which would make their hearts all skip a beat.

It wouldn't take long, but another unique entrance would appear, a beautiful female that caught Ai's attention. He could tell he wasn't the only one that couldn't take their eyes off this woman. Of course, the merchant from earlier couldn't care less about her, and this caused a problem. He was a bit down that she didn't sit next to him, but he did watch how everything unfolded between her and who she sat next to. Ai couldn't help but laugh at everything that was happening though as he couldn't believe this guy, but found it interesting that he didn't let this woman's look dictate his personality.

"Hah, hah, hah, hah, hah. I can't believe she got turned down so quickly. That man doesn't like her aura at all." He said this as one of the girls around him heard what he had said.

"What kind of aura do you like then? Would she be the perfect beauty for you?" She asked curious to what he would say.

Ai's eyes would widen when he heard those words as he would look at the woman who asked him this question. She was a beauty indeed, with her nice black long hair, aqua eyes, full lips, and those black glasses that made her eyes come out even more. His eyes moved down to her body and he could see the white button-down shirt she wore, seeing the collar part unbutton to show a bit of her cleavage. He chuckled a bit as he looked into her eyes again as he figured he did have a way to entertain himself.

"I enjoy a mysterious, yet gentle aura. That woman over there would just be a fun time and a way to kill time, but someone like you would be a blessing to spend time with. It would be intoxicating, trying to figure you out, understand you and getting to know what pleasures you, and what makes you discontent." He paused for a second, as he could hear girls cheering for someone, but notice the girl in front of him didn't look in that direction.

"What about you, any reason you decided to sit around here with all the other ladies?" He said ignoring the fact that the special guest had arrived.

Ai enjoyed females more than his medical profession, but it was something that he had developed growing up and couldn't help it. He could see that he had gotten her a bit flustered with his words as she had coughed a bit and fixed herself as she sat straight up before talking.

"The back is the place where a lot of people come to hide when they don't want to be bothered and it's why I came here. I also figured your looks would be able to hide my presence, which it has been working for quite some time, but we shouldn't be rude and listen to what Dutch Glassjaw has to say." She said to him Ai as she didn't want to get called out for talking in the middle of a speech.

"Well, I guess I can behave, but how about after this seminar is finished, you allow me to take you for a cup of coffee. I was serious with what I said earlier about you, and I would like you to allow me to explore your mind." He said this to her as she would fluster a bit before nodding as she looked over to Dutch, hoping he didn't know her reaction.

WC: 1140 TWC: 1140
---




Name

: Castor O. Nox


Epithet

: Sanpaku


Age

: 24


Height

: 5'7


Weight

: 160lbs


Species

: Three-Eye Tribesman

---

Faction

: Pirate


World Position

: Blockbuster


Crew

: Nox Pirates


Ship

: The Wailing Calamity


Crew Role

: Captain | Navigator | Book Collector

---

Devil Fruit

: Goro Goro no Mi

---

Haki Level

: 9

---

[[haospec]][[busospec]]

---

Hitpoints (HP)

: 450


Attack (ATK)

: 450


Defense (DEF)

: 450


Reflex (RX)

: 525


Willpower (WP)

: 500

---

Level

: 77


Experience Points

: 7748


Bounty

: 480,000,000


EXP Multiplier

: +10%


Income Multiplier

: +10%


Shop Discount

: 20%
Berries : 28,279,688‬

---

[[baneoftheweak]][[riseandshine]][[bookworm]][[untouchable]][[childofdestiny]]
[[punchoutguru]][[barrelcrazed]]

---

[[atkt6_sp]][[deft6]][[deft6]][[rxt5]]

---

Posts

: 480

---
on Wed Jan 13, 2021 8:02 pm
blur_on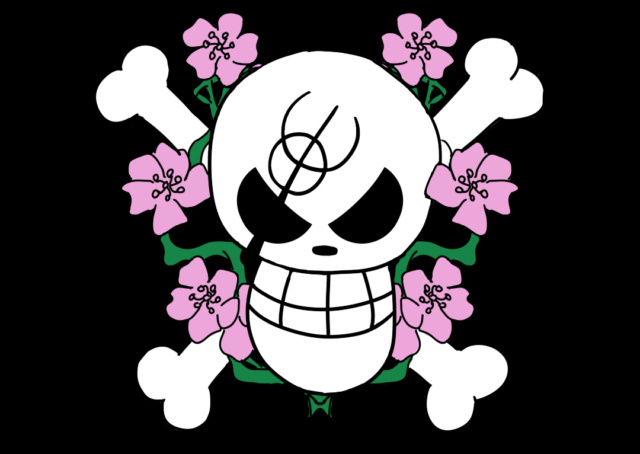 Next to Glassjaw, to his side was a less assuming gentleman, an older man who was also promptly dressed in marine attire. From the murmurs in the crowd, he was known as Clevis - The Medicine Man, a rear admiral in the marines. Strange, a man who seemed to have a much more dangerous aura was accompanying the heart throb? Castor didn't take long to ponder, as his concentration was broken by the loud sound of the woman chomping on bubblegum.
Removing one of the hairpins from his pinned up hair, Castor popped the woman's bubble, causing the gum to spread over her face. With a screech, the bodyguards attempted to spring into action, however, with two glares, Castor had rendered the men unconscious, exerting a bit of his 'will' to do so. The woman was sitting close enough to feel it, and her once confident persona faded slightly, she'd had much more questions than just about his outfit at this point. Adjusting his spectacles, "Seems your guards have fainted. Outside is quite hot today." Castor commented, turning his attention towards the podium.
"Good Evening… One and all… My name is Dutch Glassjaw. I won't waste time on pleasantries. My presentation today will be based on a drug called Pheromone 44. It's a pill that once taken, it will make you undesirable to the woman or man… You desire. Essentially, the world's first love potion." Glassjaw announced, removing a container filled with green pills from his pocket. The doctors in the room were in an uproar, most, if not, anyone in the room didn't believe his claims. Love Potions? Those were things talked about in fairytales and dramatic plays alike, however, the mysterious lady in white paid very close attention, not even batting an eye of disbelief. It was her reaction that made Castor pay attention to the man's presentation as well.
"See. I've been born with a very unique… trait. My sweat produces a rare chemical that my master to my left dubs Number 44. It's an aphrodisiac of sorts. Combined with several other over the counter components, as listed in my case study that's being passed around, the drug is completely safe for consumption. With almost 75% success rate in all cases found." Glassjaw reported. "However my colleagues. I don't have to lie. I can just show you." Glassjaw declared arrogantly. Searching the crowd, he'd look for a beauty of his choice. In the far back, his eyes spotted a damsel who'd been chatting with an also very, fairly attractive young fellow.
Glassjaw loved ballbusting men who were trying to participate in the very game he was naturally born for. "You. My lady in the back with the black hair. Come to the stage." Glassjaw insisted. Clearing her throat for a minute before speaking, "I'm afraid I'll have to decline your offer. I don't have much interest in-" the woman's speech was interrupted with the sound of the pill shooting off like a pistol, from almost hundred feet away, Glassjaw had aimed the capsule into the woman's mouth in between gaps of her speech. Involuntarily, the woman swallowed, panicked at first but mustering up enough saliva she'd swallowed the pill. Her eyes locked with the seven footer, she'd been previously talking to and within an instant, her heart rate began to accelerate rapidly. Butterflies in her stomach, sweaty palms, panicked breathing, she was either in love or about to have a heart attack. Nervously, looking around the room, as eyes fixated on her, she'd cling to seven footer's arm, declaring her love. "Oh my… I don't know what's come over me."
"Soru!" Glassjaw shouted, disappearing from his position on the podium, shooting another red pill towards the woman's mouth. Similar to last time, she'd swallow once again, and her symptoms would alleviate, embarrassed by her behavior, she'd slide a few inches away at a safe distance from the flirtatious male, as the crowd entered into an up roar. One by one, doctors, merchants and private investors wanted to try out the product on their own personal escorts to see if the pill was an act of drama or truth. Glassjaw was now standing in the centre between the two pairs in the back, noticing the passed out guards on the ground, he'd turn his attention to the woman dressed in white.
"My fair lady. It seems your friends are taking a deep nap." Glassjow commented.
Not amused by the conversation or the invention,
"It seems."
the lady would give a short answer with a slight annoyance to her tone.
"Would you care to be my next test subject?" Glassjow inquired.
"100,000,000 Million. That's what it takes for me to put anything made from your body into mine. I'm quite generous. Most men spend half of that on a first date with me-"
the woman's speech was interrupted by the man attempting to launch a pill into her mouth, in a similar fashion as previously done, however, not only did the woman deflect the pill, she'd reached under dress, removing a pistol from the holsters around her thighs. Aiming the mouth of the barrel towards Glassjow's… family jewels.
"Unlike the last gal, I'm not one to be forced into experimental trials for your little sideshow. Move on. Or I'll blast a hole through yer' pen holster."
the woman declared, wiggling her finger, timed accordingly from laughs in the audience. Wrapping his hand around the mouth of the gun, Castor would disarm the woman in seconds, "I'm sorry. My sister tends to be violent. Please forgive her." Castor chimed in, adjusting his glasses. Annoyed, "You should teach her to be more of a sport." Glassjaw barked, walking away from the woman towards another willing volunteer in the crowd.
"I'd urge you to take your hand off my gun, fashion zombie."
the woman stated, even more annoyed that Castor interfered. What she hated more than anyone else, were men who wanted to impose their power or show-off on her behalf.
"In some countries… pointing a pistol at a marine is a criminal offense. You've been blessed with the looks and status to scoff it off but some of us, don't have that luxury. Please stop drawing attention to where I'm sitting." Castor declared, sighing, finding the whole need to give the woman a speech bothersome.
"Then move. There are plenty of other seats in the hall."
the white haired woman declared.
"No. I was here first." Castor responded, turning away from the woman, digging into his ear with his pinky finger, continuing to watch the pretentious marine conduct his medical trials on the live audience.
Word Count: 1101 (2129/5000)
---

| Tagged: @Brood
Notes:

________________________________________________________




Name

: Ai D. Kirai


Epithet

: The Doctor


Age

: 23


Height

: 7 Ft.


Weight

: 240 lbs.


Species

: Human

---

Faction

: Pirate


Haki Level

: 1

---

Hitpoints (HP)

: 150


Attack (ATK)

: 60


Defense (DEF)

: 25


Reflex (RX)

: 60


Willpower (WP)

: 100

---

Level

: 1


Experience Points

: 100
Berries : 13,050,000

---

[[atkt3]][[atkt2]][[rxt2]][[rxt2]]

---

Posts

: 19

---
on Wed Jan 13, 2021 9:31 pm
While Ai spoke to the woman, it seemed like Glassjaw had spoken up to the group amongst him. The young man's ears would twitch when heard about a pill that was able to make those who take it become unable to stop themselves with those they seem desirable. It got him interested at first, but then when he found out that it was made from that guy's sweat, it turned Ai's off. That is nasty, not going to use someone else's sweat to get the girl of my dreams. I could do that on my own. He thought to himself as Ai's eyes squinted a bit when he saw this guy pointing in his direction. His right hand slightly moved a bit when he saw the man tossed something towards the girl. Still, when he noticed what it was, his body relaxed as he shook his head as the girl was forced to swallow a pill she didn't want to.

The Doctor would shake his head at the marine as he noticed something was changing within the girl. He could hear her heart rate rapidly increase, and soon enough she was clinging onto Ai. He looked at her as he was listening to her words.

"This might be your human instincts going to overdrive on how you feel for me, but you don't feel this way about me at least not right now." He said this to the girl as he was close to her ear.

Ai didn't say anything to the girl but gave her a smile instead. He still found her attractive, but he wanted to give her space before approaching her right now. Instead, the person who had his attention right now was Glassjow, which he didn't like already.

His face turned and his eyes met the man that was not too close to him and the woman. He saw a different color pill being placed into her mouth, which brought her to snap out of the love state that she was in. He would sigh with relief because he thought he was going to have this woman follow him for the rest of his life. He could see that she was embarrassed with her performance and how she acted around him, but it seemed like the majority of the people that were here were excited about what they had seen. Ai shook his head at this point as he didn't like this pill.

It defeated the purpose of getting to know a woman and having her fall for you with your actions. The man close to him started having a different conversation and this time it was with the woman who had everybody's attention when she entered the room. Ai started laughing when he heard what she had said to him Glassjaw. The next few parts had him confused at first, but then he started to understand the situation. He would watch the marine walk away from the back row, and he couldn't believe the part of the area that he thought wouldn't get attention had the opposite effect.

"You two are a confusing bunch, but I think things are about to get more interesting." He said with a smile on his face.

Ai would get up from his seat as he would look at everybody that was sitting down. Yes, they notice the tall presence of this man and they wondered what he was going to do. He brushed the hair that had failed to stay back with his gel and he would reveal a serious look on his face.

"Man, a drug like that shouldn't even be allowed to be around the world. It's stupid and I feel like it's just another way for men to enslave females. Yes, you said females could do the same to men with this drug, but realistically mostly men will be buying this product. I don't see how this drug is groundbreaking, but in my eyes, I see it as disgusting especially for us humans. I give a pill to a female, make her do whatever I want, and then give her a red pill when I'm done with her. Are you kidding me? That is harsh, and for that, we might as well chain them up and have a big sign on their forehead saying 'I'm a slave to this person'." He paused for a second before continuing.

"And all who cheered about this pill, you should be disgusted and ashamed of yourselves. You can't work to get someone to sleep with you? Are you going to use another man's sweat to get you the pleasure you desire? Disgusting all of you to be honest, and here I thought today would be a great way to increase my knowledge in the medical field, but I got this instead." He this as he was looking at Glassjaw as he knew that this guy wasn't going to let him talk down on his work and get away with it.

Ai was preparing for something to happen, but what was going to happen he didn't know. Men with intelligence didn't like when their ideas and their inventions were slandered in this way. If anything he had driven the attention that Castor was getting because of that girl.

WC: 877 TWC: 2017
---




Name

: Castor O. Nox


Epithet

: Sanpaku


Age

: 24


Height

: 5'7


Weight

: 160lbs


Species

: Three-Eye Tribesman

---

Faction

: Pirate


World Position

: Blockbuster


Crew

: Nox Pirates


Ship

: The Wailing Calamity


Crew Role

: Captain | Navigator | Book Collector

---

Devil Fruit

: Goro Goro no Mi

---

Haki Level

: 9

---

[[haospec]][[busospec]]

---

Hitpoints (HP)

: 450


Attack (ATK)

: 450


Defense (DEF)

: 450


Reflex (RX)

: 525


Willpower (WP)

: 500

---

Level

: 77


Experience Points

: 7748


Bounty

: 480,000,000


EXP Multiplier

: +10%


Income Multiplier

: +10%


Shop Discount

: 20%
Berries : 28,279,688‬

---

[[baneoftheweak]][[riseandshine]][[bookworm]][[untouchable]][[childofdestiny]]
[[punchoutguru]][[barrelcrazed]]

---

[[atkt6_sp]][[deft6]][[deft6]][[rxt5]]

---

Posts

: 480

---
on Wed Jan 13, 2021 11:15 pm
blur_on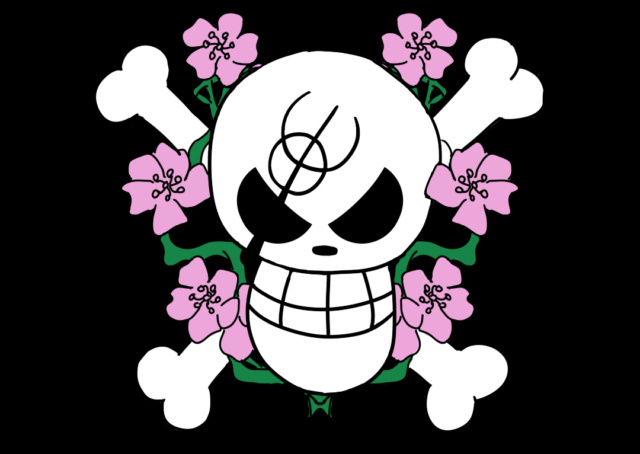 Listening to the man's speech, the red-eyed woman dressed in white was actually impressed. He'd touched on some vital points to poke holes in the man's product, even rallying support of some of the members in the audience. Refuting the man's claims, "Obviously, you'd say that stranger. We, if you don't mind me saying, have been blessed by the god's with looks. What about the average man or woman who wants to be loved but is too shy to approach? Products are made to provide comforts in this already stressful world. In an era filled with pirates, revolutionary terrorists and magical fruit that can cause literal wars, your ethical code lies in denying people affairs of the heart?" Glassjow commented. "What a shallow world-view." Glassjow scoffed, descending the seminar room's staircase.

"And what of freedom? Freedom to choose who and when we love. You mentioned all the 'average' ones but life isn't equal or fair. The one thing that does represent true freedom is choice."
the woman dressed in white commented.
"Ah Ah… Looks like she'll draw more attention again."
Castor thought to himself sighing, slowly trying to inch away from next to the controversy magnet. "Brother with the glasses. Please control your sister's outbursts." Glassjow stated, disregarding the woman's plea. Sighing,
"Now he's talking to me… great."
Castor thought to himself. "Can we move on to the next presentation already?" Castor inquired. "I'm a merchant. Time is money. Besides, it's not our decision to make whether the sale of that drug should be allowed. It's the World's Choice. Any government that passes a law for that drug to be used, that in itself would show how much that government cares about free-will versus control." Castor concluded, putting great distance between himself and the troublemakers.
The mediator called for time, Castor and the two strangers speeches sucked up Glassjow's presentation segment. Enraged, Glassjow stormed into the audience, followed by his master who'd sit next to him to follow suit. Taking their seat, the seminar continued and various products were introduced to the conversation, health, skincare, illnesses even new sedatives for subduing violent criminals were mentioned. As soon as the auction concluded, the networking portion commenced, merchants, investors and medical practitioners alike socialised with each other in ways of making lucrative connections. However, Glassjow was still pissed from earlier, and he'd spend his time staring holes in the seven footer, the two women, both of which he'd harassed today.
Walking around the party, exchanging information, Castor gained some very interesting connections for suppliers, and spent much of the auction ducking the white haired vixen. Something about her screamed bad juju in Nox's books, and he'd definitely been a practitioner of - 'avoid the unhappy and unlucky.' especially when himself was known to naturally attract trouble. "All the clothes in the world can't suppress that warrior spirit of yours, sir." Clevis, the elder marine reported, sitting at a table all alone, sipping from a black tea cup with golden paintings of trees on it. Scanning the room momentarily, Castor would look around twice, trying to figure who exactly the marine had been engaging conversation with, as he hadn't made any attempts to. "Warrior spirit? I wouldn't go for that. I have seen a few things that one can't unsee." Castor commented, sitting at the table with the marine, reaching for the turned over tea-glass to pour some tea into it for himself.
Word Count: 569 (2698/5000)
---

| Tagged: @Brood
Notes:

________________________________________________________




Name

: Ai D. Kirai


Epithet

: The Doctor


Age

: 23


Height

: 7 Ft.


Weight

: 240 lbs.


Species

: Human

---

Faction

: Pirate


Haki Level

: 1

---

Hitpoints (HP)

: 150


Attack (ATK)

: 60


Defense (DEF)

: 25


Reflex (RX)

: 60


Willpower (WP)

: 100

---

Level

: 1


Experience Points

: 100
Berries : 13,050,000

---

[[atkt3]][[atkt2]][[rxt2]][[rxt2]]

---

Posts

: 19

---
on Wed Jan 13, 2021 11:52 pm
Ai listen to Glassjaw's words, and even though they were blessed with looks, it didn't mean that was all that it took to be get the woman of their dreams. The young doctor chuckle when he heard the reasoning behind the pill, and he would let out the oxygen from his body to relieve himself of the tension that he was building up. He was about to speak up, but someone beat him to it. He looked over to the woman, and it seemed like she had an input of her own. In the end, Ai would just sit down in his seat as he hoped the words he spilled out from him would hurt those pills from being finalized to a product the world would suffer from. If he saw them in the black market, then he knew who he would go after.

Now that he was sitting down, he would hear the exchange between the man with the bandana and Glassjaw. It would seem like this man wasn't looking for trouble, and wanted things to move onward. His presence was different than anybody else that was in the room, but the Doctor couldn't really put a finger on it. Instead, he would just relax in his seat as Castor's final words would probably mess with the decision of that drug even more. In the end, he could see that Glassjaw was upset, which brought a huge smile to his face. As things progress and presentations were made, the girl would come back to Ai, and she would apologize to him. He would get her name planned on hanging out later on. His attention was glued to the talk about health, and the new types of illnesses that were surfacing within the world.

Ai would need to do some networking, so he could get his hands on these diseases, and come up with a vaccine to counter them. He was a doctor and he wanted to do his best to help those who needed it. When presentations were done, the Alabastan had got up from his seat and started networking. He introduced himself as a medical practitioner from Alabasta and got the contacts of a few people within the room. His eyes would move across the room to see the annoyance that was all over that marine's face, which brought him to smile happily. While he was walking a new person would connect with Ai's sight, and it was another marine.

She was a beauty from what Yuurei could see, this woman's bosom was huge, her face smooth as ever, her eyes blue as the sea, she was tall, or at least that was how it looked with those heels, and she carried a presence that would make normal men grovel to her feet. She wore the marine outfit with her coat saying justice on her back. She approached Ai without hesitation and she would smile at him as if she were happy that he had been here today.

"I'm glad someone was here to slander Glassjaw's presentation today. I don't think anybody here would have dared to do that. He is said to be a prodigy in the making, so nobody wants to get on his bad side. I, on the other hand, am probably one of the rare people who won't drool over Glassjaw. I guess that is why he is always on top of me, trying to impress me, and talking about how he could give me the world. Still, if that drug gets approved I would be worried about a lot of people even myself." She said to Ai.

Ai would look around when she said this to him as he had forgotten that marines could and would probably approach him to talk to him. Still, it seems like this girl was someone Glassjaw liked, so he figured he would entertain the woman.

"I'm glad I was here too. That man thinks too highly of himself, that it sickened me. I couldn't allow him to think that he was right, and I'm glad I wasn't the only one. On, the other hand, that's sad that he cannot attract someone as beautiful as you to his side." Ai would say this as he leaned forward to her as he planned on whispering into her ear.

"I think you have the potential to put him in his place, but I also feel like you could always do better than him, so I'm glad you aren't with such a scumbag." He said this to her as he moved back from her personal space with a smile on his face.

She blushed a bit and Glassjaw could see this from where he stood. He had been keeping an eye out on her as that was the marine he had fallen deeply in love with. He was hoping that these two wouldn't talk to each other, but of course, the deed was done. Ai wondered what was going to happen now, as he could tell Glassjaw disliked his presence and he had been made a fool because of Ai's words.

WC: 850 TWC: 2867
---




Name

: Castor O. Nox


Epithet

: Sanpaku


Age

: 24


Height

: 5'7


Weight

: 160lbs


Species

: Three-Eye Tribesman

---

Faction

: Pirate


World Position

: Blockbuster


Crew

: Nox Pirates


Ship

: The Wailing Calamity


Crew Role

: Captain | Navigator | Book Collector

---

Devil Fruit

: Goro Goro no Mi

---

Haki Level

: 9

---

[[haospec]][[busospec]]

---

Hitpoints (HP)

: 450


Attack (ATK)

: 450


Defense (DEF)

: 450


Reflex (RX)

: 525


Willpower (WP)

: 500

---

Level

: 77


Experience Points

: 7748


Bounty

: 480,000,000


EXP Multiplier

: +10%


Income Multiplier

: +10%


Shop Discount

: 20%
Berries : 28,279,688‬

---

[[baneoftheweak]][[riseandshine]][[bookworm]][[untouchable]][[childofdestiny]]
[[punchoutguru]][[barrelcrazed]]

---

[[atkt6_sp]][[deft6]][[deft6]][[rxt5]]

---

Posts

: 480

---
on Thu Jan 14, 2021 6:40 pm
blur_on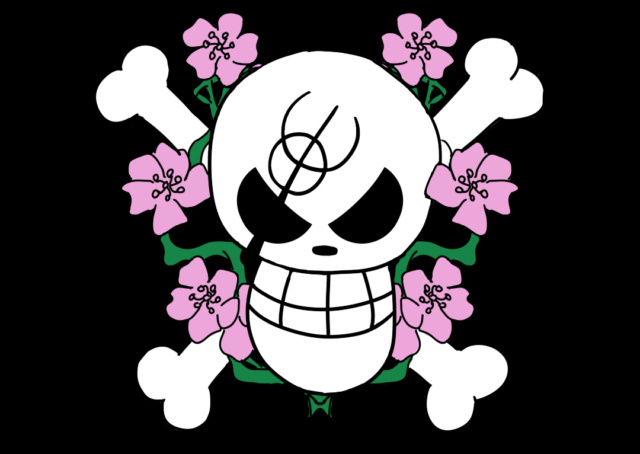 Getting comfortable, Castor would reach for the teapot, only to be interrupted by the elder, who'd extended the courtesy of pouring the merchant a cup. Smelling the aroma first, Castor bask in the ambience, before placing his lips on the teacups rim, and sipping gingerly.
"Tell me… Where are you from?" Clevis inquired.
"To me… That question has many answers. I'm an orphan of the sea of course." Castor responded.
"I see. Sorry to hear that. It seems you've still made something out of your life. As common as your outfit may come across, your skin's fairly smooth and blemish free, benefit of healthy living. See. I can tell alot about a person from their skin." Clevis stated. "After all… That is my field of specialty." the old marine explained, sipping his tea once again, as he would in between pauses.
Touching the skin on his face awkwardly,
"First the sweat guy… and now you with the skin. These places do attract quite a few peculiar types."
Castor thought. "I've tried my best as a merchant here and there. Some years I live quite extravagantly… Others I scrape by the bare minimum. Such is life however." Castor spun his venomous web of lies. "I see. I hope we'll see some sales on our project coming from your camp then. The boys rough around the edges but he means well. He's taking a curse and making it into something that can help the world. Unfortunately, most people won't see it that way." Clevis explained, finishing his cup of tea. Reaching for the pot to pour himself another cup full, Castor would extend his hand in gesture, offering to refill the man's cup.
"In a world where ambitions are often chased through violence and corruption, anything can fly." Castor declared ominously.
"The law is law. If the drug is deemed illegal by the World Government then we'll move on. As doctors, our goal is to continue research in many fields of our interest. Once we die, we pass on our research to others." Clevis theorized.
"I can't see any fault in that. Dedication to details seems to be very human like." Castor stated, still sipping on his first round of tea.
"If only my Tribe would practice more modern beliefs."
Castor thought to himself.
"Ha! You say that as if you aren't human yourself?" Clevis postured.
"Gashi Gashi… What else would I be?" Castor responded smugly, offering a friendly laugh to disarm the Marine Veteran.
"I've been in the marine service many years... Not many youth can keep up chatter with me for too long. Let me give you some insider news as thanks. See that kid? He's one of seven the marine's have dispatched from HQ to help bolster the World Government's connection with the Amber Family. They're calling them the Seven Virtues. The marine rookie who stands above them all is a Captain called Bishop Reed. His master is a well known Rear Admiral - The Black Hook - Kaspin Kenny. Certainly you've heard of him?" Clevis inquired.
"Not really. I'm not familiar with the affairs in this Blue. After all, my home's a far place away from here." Castor responded puzzled.
"He's the Rear Admiral responsible for cleaning up remnants of New World Pirates who defect to the Blues after failing in the New World." Clevis explained.
"Interesting."
Castor thought. "Hmm… A merchant as myself couldn't do much with that information, what's so insider about it?" Castor protested.
"Ah. I've now gotten to the fun part. One of the mission's objectives, along with another promise rookie marine crew is to peacekeeper after the kidnapping of the Amber Kingdom's King from recent world events. Which means they'll be policing merchants stricter soon, so you'll have to make sure to screen your clients. Lately merchants have been going around selling weapons to local rebel groups. Some of them even have ties to the New Revolutionary Army." Clevis warned.
"I see. I'll keep that in mind." Castor stated, bowing his head, adjusting his glasses as they'd slide off his face often, not being exactly the right fit.
Word Count: 653 (3351/5000)
---

| Tagged: @Brood
Notes:

________________________________________________________




Name

: Ai D. Kirai


Epithet

: The Doctor


Age

: 23


Height

: 7 Ft.


Weight

: 240 lbs.


Species

: Human

---

Faction

: Pirate


Haki Level

: 1

---

Hitpoints (HP)

: 150


Attack (ATK)

: 60


Defense (DEF)

: 25


Reflex (RX)

: 60


Willpower (WP)

: 100

---

Level

: 1


Experience Points

: 100
Berries : 13,050,000

---

[[atkt3]][[atkt2]][[rxt2]][[rxt2]]

---

Posts

: 19

---
on Thu Jan 14, 2021 8:30 pm
The composed pretty boy had two veins appearing on his forehead. He was more agitated than he was all day. His new drug was being thrown into the mud by a few people in the seminar, but this had gone overboard with what he had seen a few seconds ago. The man he had used as an example for his drug experiment was near Ariel right now and their conversation seemed to be going just fine. How did he know or assume? Well, he had watched Ai get close to the woman he had loved for quite some time, and at the end of it all, she was blushing. Glassjaw didn't like that his toes were being stepped on by a doctor who could be considered a 'nobody'. He was trying his best to relax, but there was nothing that was going to be able to calm him down. Instead, the cup that he was holding would end up breaking, and it would cause Glassjaw to make his way towards Ai.

The woman in all white would see this happening from across the room, and she would raise an eyebrow as it seemed like things were about to get interesting now.

"I think we're about to have another show on our hand, ho, ho, ho, ho." She would chuckle as she would drink her glass empty as she watched things unfold.

Ai, on the other hand, would notice that Glassjaw was making his way towards him. This brought the young man to stand tall as things would unfold soon. Ariel would notice that Ai's posture had changed, and when she looked around her, she notice Glassjaw approaching the two of them. She would sigh as she turned to look at Glassjaw and was going to do her best to defuse the situation.

When he got close enough she would step right in front of him, which would cause Glassjaw to cease his movement for the time being. His face was different as it was filled with anger as he looked down at Ariel.

"Please, step aside Ariel. I need to talk to this man; he has been taunting me ever since I brought up my drug to the entire seminar. And if he thinks he can flirt around with you, then he has another thing coming." He said as he turned to look at Ai.

Ai would see the look on the marine's face and he could only give out a smirk as he was really pushing this man's buttons without doing too much. Ariel shook her head as she knew something like this could happen, but she wasn't his for him to fight over.

"We were just talking, you don't have to fight because of that, and you don't need to be angry because of it. You have to remember I'm not you woman, Glassjaw." She said to him.

This only angered him more as he continued to look at Ai. Ai knew that he had to prepare for something to happen, which he expected that he had created the whole mess he was about to get into.

"Soru." Glassjaw said as he would end up in front of Ai this time.

The two pretty boys would stare at each other as they were now at a faceoff. The people in the room would turn to look at them as they wondered what was going on and what was going to happen. The marines just had smiles on their face wondering what was about to unfold.

"Boy, do you understand that you have been messing around with a marines anger? I need you to know that I'm the law and that I'm not some regular person you could agitate when you want to." He said to Ai.

Ai heard those words and he could only laugh a bit as he was surprised that he was going this route. He would cover his mouth for a second as he wiped the smile that was on his face as he had become serious.

"You see, you said you're the law, and you mentioned that you're a marine. Is that supposed to frighten me? Is that supposed to mean something to me? Frankly, I kind of dislike marines. I'm not saying you're all bad, but I've met a lot of you guys that put a sour taste in my mouth when I say that word." He said to Glassjaw.

The two of them were both Alpha males as they continued to stare at each other and everybody was quiet and watching to see who would make the first move. Glassjaw wanted to embarrass him, so what he said next was going to either humiliate Ai, or the man was going to be taken away to prison.

"If you don't shut your mouth right now and bow down to me, as your superior, I will have you thrown into prison. You will be there for so long, that you will forget what a woman looks like and how bright the sun actually shines. So, right here in front of everybody kneel and apologize and show some respect." He said with a wicked smile on his face as he knew that he had the upper hand with this one.

Ai froze for a second when he heard those words. It wasn't something he expected, and honestly, he didn't think a marine would result in such actions. Still, if that was how things were going to go, then this entire seminar could go to hell. The doctor would look over to his right for a second as if he was thinking about what to do and then he would look back to Glassjaw. He would sigh looking away for a quick second as his body twisted as his right leg would rise and kicking the young marine on his face as he would stumble back a few feet away from Ai as he grabbed his face from the pain that came from it.

"I, for one do not bow to anybody. I will not bow down to a marine and I will only show respect to anybody that deserves it, and you Glassjaw, aren't a man who deserves my respect." He said this as he jumped back a bit and knew there wasn't a way he was getting out of here without a fight or through spending time behind bars after that kick.

Glassjaw was caught off guard and was also surprised about this as he rubbed his face and knew that it would leave a bruise for him in the morning. Still, things got interesting and he was glad that Ai attacked him. Now he had a legitimate reason for putting him in prison.

As for the other people in this room, would have their jaws drop as they didn't see this coming. They didn't think anybody would be fighting a marine today, especially someone with such potential as Glassjaw.

WC: 1156 TWC: 4023
---




Name

: Castor O. Nox


Epithet

: Sanpaku


Age

: 24


Height

: 5'7


Weight

: 160lbs


Species

: Three-Eye Tribesman

---

Faction

: Pirate


World Position

: Blockbuster


Crew

: Nox Pirates


Ship

: The Wailing Calamity


Crew Role

: Captain | Navigator | Book Collector

---

Devil Fruit

: Goro Goro no Mi

---

Haki Level

: 9

---

[[haospec]][[busospec]]

---

Hitpoints (HP)

: 450


Attack (ATK)

: 450


Defense (DEF)

: 450


Reflex (RX)

: 525


Willpower (WP)

: 500

---

Level

: 77


Experience Points

: 7748


Bounty

: 480,000,000


EXP Multiplier

: +10%


Income Multiplier

: +10%


Shop Discount

: 20%
Berries : 28,279,688‬

---

[[baneoftheweak]][[riseandshine]][[bookworm]][[untouchable]][[childofdestiny]]
[[punchoutguru]][[barrelcrazed]]

---

[[atkt6_sp]][[deft6]][[deft6]][[rxt5]]

---

Posts

: 480

---
blur_on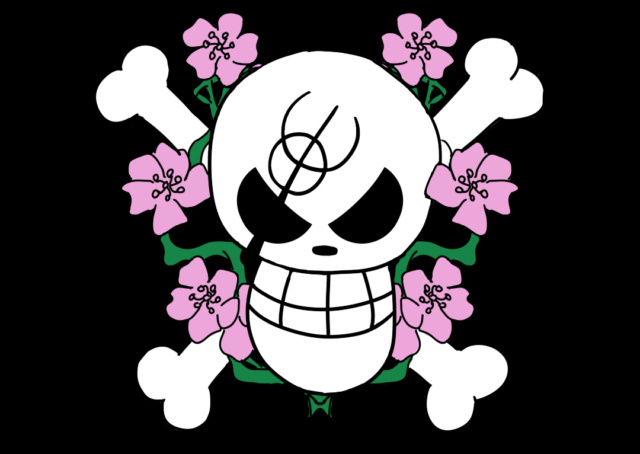 The incident kicked off, no pun intended with just that. The marine stared at the young confidently, almost smugly as though he'd had the upper hand. Finishing off his tea, the old man would interject into the young people's squabble, "Boy. I'm not sure if you understand the situation you're in. Assaulting an officer is a criminal offense. However, this seminar is sponsored by the World Government, and I ensured my superiors it'd go smoothly. I do protest that you two shake hands and call it-" Clevis' words fell on death ears, Glassjaw had geared up to respond to the man's kick, reaching for his nunchucks. The two men passionately gawked at each other in all the wrong ways, this wasn't to be a gentleman's squabble, especially with the brown haired man's cheap shot.
Castor continued to sip on his tea, in his opinion, drawing unnecessary attention to himself brought him no value. "You expect those two to talk it out? It seems both of them don't understand time or place." the mysterious white dressed lady commented.
"As one of the organizer's of this auction, I order both of you to cease this foolish bravado showcase."
the woman declared, flicking her hair confidently to the wind.
"An organiser… Here I thought you were just another pretty face. Who are you exactly?" Clevis inquired, sipping on his tea. "
You can call me Jazzy. Around these parts I'm known as Miss Couturier, I'm the fashion mogul that's responsible for a large percentage of Royalty's Clothing on this island… and in the North Blue."
Jazzy explained. "Stand-down Miss Couturier. This fiend struck me first… investor or not, I can't allow someone to insult the marine core I spent my life working to defend." Glassjaw barked. Yawning, Castor would rest down his tea cup, "I think you're the biggest insult here to the marines so far. You should learn a thing or two from the old man here. At least be useful enough to brew a mellow cup of tea." Castor rambled, as he always does, nodding to himself.
Confused, all of the parties present wondered what that had to do with anything.
"Stay out of this tiny-tot. This conversation is for adults." Glassjow shouted, arrogantly disregarding the strange man's words. Sighing, once more, Castor would reach for the teapot to pour himself another glass. As soon as the first stream of liquid stained the porcelain surface, the men's fight took off.
Word Count: 408 (3759/5000)
---

| Tagged: @Brood
Notes:

________________________________________________________

Permissions in this forum:
You
cannot
reply to topics in this forum