---




Name

: Richard Maxwell


Epithet

: Plague Rat


Age

: 47


Height

: 6'0" / 183 cm


Weight

: 160 lbs. / 73 kg


Species

: Human

---

Faction

: Pirate


World Position

: Supernova


Crew

: --


Ship

: --


Crew Position

: --

---

Haki Level

: 2

---

Hitpoints (HP)

: 200


Attack (ATK)

: 300


Defense (DEF)

: 500


Reflex (RX)

: 600


Willpower (WP)

: 200

---

Level

: 68


Experience Points

: 6845


Bounty

: 194,000,000


Shop Discount

: -10%
Berries : 365,005,000

---

[[bookworm]][[firstaidkit]]

---

[[atkt3]][[atkt3]][[deft5]]

---

Posts

: 111

---
on Thu Jul 25, 2019 6:00 am
Name of RP: Sea Anemone of My Enemy
Quest Category: Episode
Characters participating: Brood X. Bach, Maxwell, Akihiko Mori (+2 Each)
Important NPC(s) requested: N/A
Planned Location(s): Water 7

Summary: While looking for work, three individuals, Bach, Maxwell and Mori, get caught up in a surprise attack launched by a vicious group of fishman led by an extremist fishman commander known as Salty Sam and his two lieutenants, Scaly Shane and Seafloor Sid. With the fishman ordered to kill as many people as possible, the unlikely trio are forced to help each other survive the onslaught, before taking the fight to Salty Sam and his top goons, driving them off the island. Talk about one way to make a first impression.

Posting order: Maxwell, Akihiko Mori, Brood X. Bach, as requested by Brood.


---


Water 7, Blue Station, Far too early in the morning.

Slowly, carefully the morning sun peeked over the horizon. Its rays made the calm waves glimmer. Reminiscent of a massive fountain -or maybe a particularly watery volcano- the famous city shone like a jewel in the middle of the far-stretching sea. A shrill whistle and a huff of steam heralded the arrival of the seatrain. It was the last train of the night, or the first train of the morning for all those hopeless optimists. The ride from San Faldo had been long and blissfully uneventful, lulling most passengers to sleep. One after another they twitched awake as a pleasant voice through the loudspeaker snails welcomed them to Water 7.

In a silent and fancy railcar, a lanky silhouette stirred. Venom green eyes opened lazily and a loooong yawn escaped between sharp teeth. The dimmed lights revealed a gray-haired and sharp-featured man in chocolate brown suit. He rose from the soft seat where he had been slouching. A quick stretch elicited a rewarding crack from his back. Ah, much better... He adjusted his wide-brimmed hat, grabbed his trusty suitcase and simply blended into the crowd. Barely had he stepped outside when his free hand already dipped into his pocket. After some fishing, his fingers caught a pack of cigarettes. Then a lighter. A flame flickered and soon a streak of smoke started drifting to the sky. Richard Maxwell had arrived to Water 7. Once again.

Two conductors were standing at the platform and watching the sleepy travelers saunter out of the train. With their identical navy blue uniforms, equally pudgy builds and round features, they could have been twins. Only their impeccably groomed moustaches set them apart, pointy and twirly respectively. One of them leaned towards the other. His pointed moustache twitched with a conspiratorial whisper. "You know, I heard a rumor there's a notorious pirate hiding in this train." Richard's ears were burning. Eavesdropping was a bad habit, one of many for him. A droplet of cold sweat trailed down his otherwise serene expression. Spotted already? When and how?! He hurried his steps, scurrying out the exit. Maybe he could hide at some nice cafe...

Meanwhile, the other railway worker slowly glanced at the gossip, then at the posh people passing by and back to his buddy. "...You say that every single time." Without even attempting to deflect the flatly made point, the whispering man gestured vaguely. "But imagine if it were true for once. I would apprehend that criminal. And be hailed as a hero." His buddy raised a skeptical brow. "...Would you?" Sheepishly the conductor tugged the brim of his decorated cap a little lower. "Well... No... But I would call the Marines. They would apprehend that criminal. And I would-" His hollow boasting was cut short by a patronizing pat on the back. "Be hailed as a hero, yes yes. Come on, hero. The break is over." With a reluctant groan, the gossipmonger followed his colleague back to work.

Sadly, the rat had missed the rest of the exchange. He was long gone by now. Climbing up a long staircase, he directed his gaze towards the city center. If memory served, there was a nice and quiet coffee shop somewhere around here... Along the way, he bid good morning to the shopkeepers setting up their stalls and getting ready for the day. Though he wore his usual polite smile, his eyes still flitted about nervously. Paranoia gnawed at his nerves. After the incident at Alabasta, every bystander seemed suspicious. Too bad he was just fretting over nothing.

Or was he...?
---




Name

: Brood X. Bach


Epithet

: Mushiba (Tooth-Decay)


Age

: 28


Height

: 6'3"


Weight

: 190 lbs


Species

: Human

---

Faction

: Pirate


World Position

: Supernova


Crew

: Primetime Pirates


Ship

: Big Time


Crew Position

: Captain | Strategist

---

Devil Fruit

: Amai Amai no Mi

---

Haki Level

: 6

---

Hitpoints (HP)

: 345


Attack (ATK)

: 525


Defense (DEF)

: 330


Reflex (RX)

: 370


Willpower (WP)

: 350

---

Level

: 66


Experience Points

: 6625


Bounty

: 325,000,000


Shop Discount

: -10%
Berries : 19,650,000

---

[[baneoftheweak]][[childofdestiny]][[barrelcrazed]]

---

Posts

: 186

---
on Tue Jul 30, 2019 2:12 pm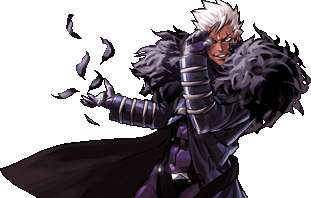 "You all have three hours to shop, shit and shave. By the time we get back be ready to take off. Am I clear?" A gruff sounding, low-pitched, voice stated bluntly as an even louder crescendo of voices clamored into a dull hymn. As if they had done this numerous times in the past, their voices came together, creating a harmonic cadence which rang out with an resounding 'aye aye captain.' Without hesitation, a massive void of physical forms flooded out into the docks. Like a sea of cockroaches scurrying their lanky bodies throughout an abandoned facility. Each individual marked with a distinctive psychopathic looking jolly roger, somewhere on their body. An indication that these individuals were cut of a different cloth. They were no mere travelers and sea-faring adventurers. That mark indicated that they were united in one common goal. They were individuals completely devoted to the act of stealing, drinking, fighting and fooking. They were pirates.

That distinctive jolly roger was an indication of something far more sinister than what a simplistic glance would indicate, however. It was a white faced skull sitting on crossed bones. With red and yellow eyes, each slit across the face from top to bottom. A grey top hat sat squarely upon the crown of this skull, and its teeth were decorated with gold. It was the jolly roger of the Primetime Pirates and wherever they went, chaos was sure to follow. Several notable individuals could be pinpointed among the group. Individuals with bounties of their own, individuals with faces that might have garnered a great deal of attention in the North Blue, but were seemingly less important here in the Grand Line. Still, their auras could be felt, their existence noteworthy. At the advent of this crew, one specific presence was heralded, however. It would appear that the living nightmare had made his way to the island, though none could fathom the purpose.

With strikingly lifeless, pale white, hair and a skin so deeply brown that one could mistake the man for a walking mass of molten chocolate, it was clear that this man stood out. His eyes were intensely focused and with narrow eyebrows, it would appear to anyone in the vicinity that this man was not someone you merely approached. His clothing made even the vast emptiness of dark space seem bright in comparison. Tight leather found itself affixed to his body, accenting every natural muscular curve of his frame and showcasing each individual aspect of his physical form. His biceps and shoulder covered by tight black straps, that still allowed for a sizable portion of his flesh to be showcased. Over this suit of infernal midnight, a dark purple jack with fur that completely covered the shoulders, with buttons around the rather high collar that allowed for this man to cover his mouth when completely closed, creating an added intensity in his eyes. To his gaze.

This man, known as Brood Xaldin Bach, was a danger to all of those around him...and by the look on his face, he was not in the mood to deal with bullshit. It seemed as though this point was emphasized further, by the core members of his crew splitting up to explore different areas of this strange island, this Water 7. He himself broke off from the pack for the first time in years, not having any of the core members at his side what-so-ever, a feat that seemed nearly impossible for the often insecure male. Attachment issues aside, he was aware of the reputation that this island seemingly held. The presence of the Marines here wasn't as solid as many might have assumed, in fact, this place seemed to be crawling with more secretive types. Suited officers of the World Government known as Cipher Pol agents. He hadn't had much communication with them before now. But he wasn't so worried about them. He merely wanted to achieve an entirely different goal for himself.

The male grunted to himself for a moment, thinking about where exactly he wanted to go, before opting to simply allow his feet to guide him. His aimless waltz found the snow-haired brute within unfamiliar company. Callous and horrendous eyes piercing into the void of humanity and seeking out a face clearly recognized, though never directly encountered. He had heard tale of his own ascension within the pirating world, claiming a spot among the supernova. To that end, he had never seen nor met another one in person. Especially given the fact that he kept to his crew for the most part. He had walked for what seemed like forever, just to now be stopped dead in his tracks by an individual that, admittedly, seemed preoccupied with their surroundings opposed to himself. His concentration on this random element would find itself broken however, once an amphibious bloke would shoulder check him, snarling and walking past with menace. It was....strange...he never felt that before.

He turned towards the fishman, reaching out and grabbing him by the wrist and pulling him back. "-!!" Before he could realize what happened, he would find himself thrown back towards the plague rat, landing right next to the man and skidding backwards on his knee. Looking up at the Fishman that had seemingly managed to manhandle him as though he didn't exist at all. "Oh." He'd raise himself up to his feet, looking over towards Maxwell with intensity in his eyes. "You're that plague rat." He stated calmly, as if he were merely ignoring the existence of the larger Fishman individual whom, in confusion, decided to rush at Brood as though he had some means to survive and or overpower the male. In an instance, that same Fishman would be laying face down in a pool of his own blood. Gurgling up from the throat and reaching towards it frantically. Clawing his own throat frantically. Seemed the Fish got sugar clogged in his gills in a flash.

"What brings you here?" He was calm, so very calm.


---




Name

: Richard Maxwell


Epithet

: Plague Rat


Age

: 47


Height

: 6'0" / 183 cm


Weight

: 160 lbs. / 73 kg


Species

: Human

---

Faction

: Pirate


World Position

: Supernova


Crew

: --


Ship

: --


Crew Position

: --

---

Haki Level

: 2

---

Hitpoints (HP)

: 200


Attack (ATK)

: 300


Defense (DEF)

: 500


Reflex (RX)

: 600


Willpower (WP)

: 200

---

Level

: 68


Experience Points

: 6845


Bounty

: 194,000,000


Shop Discount

: -10%
Berries : 365,005,000

---

[[bookworm]][[firstaidkit]]

---

[[atkt3]][[atkt3]][[deft5]]

---

Posts

: 111

---
on Fri Aug 23, 2019 11:56 am
Climbing the long flight of stairs felt like scaling a mountain. The top seemed so far away, out of reach. Yet one glance back and the bottom seemed rather distant as well. It gave the frightened rat a moment to calm down. To sort his thoughts. His gaze crept across the buildings ahead, the shops opening their doors and the waterways filling with people. Friendly smiles underlined their cheery chatter. Food stalls only showed their freshest stock. Clothing stores displayed their most colorful selection. And weapon smiths racked their shiniest wares. Much like the pristine white buildings, the people here wanted to show their best side to the world. If they had worries, it certainly didn't show.

Returning to reality, Richard took one more drag and tossed the smoldering stump into the water. Right. No sense in letting some rumors ruin a perfectly good morning. There was still that scent in the air after all... The unmistakable fragrance of opportunity. Water wasn't the only thing flowing through this city, see? Powerful carpenters brought peace, peace brought tourists and tourists brought money. The thought alone brought his smile back. Now, if memory served, there was a quaint little coffee shop somewhere around... here.

Soon enough, the gentleman had found himself a nice spot at the floating veranda of a cafe. Kofi Seven, the lovingly crafted wooden sign said. Round, white tables had been arranged in a tidy crescent, with a blue-striped umbrella offering shade. He picked the furthest one, right by the street, out of habit. A bubbly young waitress took his order and managed to sell him a piece of cake too. He hadn't even known he was in the mood for cake, but that gentle enthusiasm convinced him. She waltzed back to the table with said cake and a cup of piping hot coffee. Reflecting back her warm smile, he thanked her and took a sip. Mm, now this was the right way to start a morning.

That coffee was promptly spat out when a man-shaped lump of malice was haphazardly hurled far too close. After hacking out the last droplets, the cowardly criminal carefully glanced up at the imposing figure. Hey... He recognized that man... And immediately wished he didn't. There was no mistaking those horrid, dead eyes that seemed to stare daggers even out of a bounty poster. "Erm, who, me?" He pointed at himself, as if the fellow could have possibly meant anyone else. Quickly he hurried to dispel the doubts. "Oh, I'm terribly sorry, but you must be mistaking me for someone else..." An awkward chuckle masked the furiously boiling worry beneath it. First the station staff and now this. Was he getting sloppy or was it just terrible luck?

Worse yet, the terrifying pirate captain dispatched the offending hurler with ease. Richard's wide-eyed stare shifted sloooowly between the sweetened corpse and the calm candy man. The question was met with a smile so polite it was hard to believe it was fake. "Oh, you know... Sightseeing and such..." He lifted his half-empty cup, ignoring the brown spray staining the table. "I heard they import some good coffee here, see?" Lies as sweet as candy and hopefully as easy to swallow. Even if they were, technically, colleagues and fellow supernovas, he wasn't very eager to reveal his true plans. It was bad for business, you know.

Desperate to find any other topic, the rat swept his sly stare over the surrounding people. Much to his surprise, he spotted a group of fishmen floating in the nearby canal. Truly a fascinating species with such colorful bodies and traits. They seemed to be in the middle of a rather heated conversation. He gestured a finger towards them, careful not to rudely point. "Say, are those fish folk friends of yours? They seem to be staring this way." Just then, the group started swimming furiously towards the sidewalk. As soon as the first one reached it, he bellowed a chilling command. "Avenge our comrade! Kill them!" Richard's expression went blank. A small mutter left his lips.

"...I don't like the sound of that plural."



Name

: Akihiko Mori


Epithet

: Bloody Finger


Age

: 19


Height

: 5'9


Weight

: 150


Species

: Human

---

Faction

: Marine


Crew

: 45th Shock Battalion


Crew Position

: Commodore

---

Haki Level

: 2

---

Hitpoints (HP)

: 175


Attack (ATK)

: 225


Defense (DEF)

: 150


Reflex (RX)

: 200


Willpower (WP)

: 150

---

Level

: 25


Experience Points

: 2500
Berries : 6,000,000

---

[childofdestiny]

---

Posts

: 47

---
on Tue Aug 27, 2019 6:27 pm
It had been a pleasant trip so far. Akihiko was on the sea train just enjoying being there to travel to Water 7 when he heard some sort of commotion in the cars behind him. Sighing as he stood up, he looked toward his crew members before they also stood up. With a very light and entertained smile, he started walking toward the noise. As he walked, his smile slowly began to dissipate from his face. The fact that as he got closer the noise continued to grow to an annoying rate, was...grinding against his gears. Taking in a deep breath, Akihiko slowly opened the door to the second car of the Sea Train. As it slid open, his eyes had noticed a rather...interesting situation.

There were...quite a few fishmen pirates assaulting people on Water 7 and there were even a few confronting the people trying to get off the train. With a light sigh and a shake of his head, Akihiko reached out his hand as Martha handed him his black and red marine coat. After that, the female then handed him his whip before taking a step back and bowing. "I have alerted the marines stationed here that there are pirates attacking the sea train. Michael and Jax are already on their way here with the rest of our Battalion." Martha had then stepped to the side as she drew out her tonfas with a smile. "At your command, Aki."

Whien Martha had handed him his coat and whip, Akihiko had donned both of them on before walking toward the fishmen. While walking to them, he softly pushed a woman to the side and then grabbed one of the fisherman's arms. This Fishman had attempted to hit the woman with a sword. The Fishman had looked at Akihiko and the laughed. "We have a navy child here!" He called out to his friends who all laughed with him. Still smiling, Akihiko moved backward while still holding the fishman's arm and then with a quick movement he had stabbed the fishman's throat with his fingers. This blow had actually connected and pierced the fishman's throat. Pulling his fingers out of the fishman's neck, Akihiko then let the fishman go. For a few minor seconds, the fishman stared at Akihiko in disbelief before falling to the ground. The fishman's buddies looked at their friend then to Akihiko then back to their friend before yelling and running toward Akihiko.

"Ah...finally. You get the message." Akihiko chuckled ever so slightly before taking out his whip and then began to hit each person that got close to him. The blows these fishmen were receiving were light, but they were also many. Each blow causing a bit of bleeding on each fishman that approached him. "So...is that all you're going to try to do? Just stand there taking a beating?"
________________________________________________________
Tracker
---




Name

: Brood X. Bach


Epithet

: Mushiba (Tooth-Decay)


Age

: 28


Height

: 6'3"


Weight

: 190 lbs


Species

: Human

---

Faction

: Pirate


World Position

: Supernova


Crew

: Primetime Pirates


Ship

: Big Time


Crew Position

: Captain | Strategist

---

Devil Fruit

: Amai Amai no Mi

---

Haki Level

: 6

---

Hitpoints (HP)

: 345


Attack (ATK)

: 525


Defense (DEF)

: 330


Reflex (RX)

: 370


Willpower (WP)

: 350

---

Level

: 66


Experience Points

: 6625


Bounty

: 325,000,000


Shop Discount

: -10%
Berries : 19,650,000

---

[[baneoftheweak]][[childofdestiny]][[barrelcrazed]]

---

Posts

: 186

---
on Tue Sep 10, 2019 11:35 pm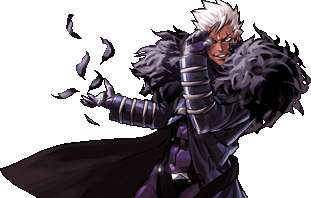 OOC: (-eh is a cough; -ee is a weeze)


By the time that the one whom declared "kill them" had finished speaking he himself would find his body slumped over and floating in the very water that was utilized to infiltrate this level of Water 7. Causing perhaps, the rest of the men to be whipped into a frenzy of anger and a need to avenge two fallen comrades. Brood held his extended finger out towards the floating corpse, seemingly confused. He had immediately shot the man in the head. An aspect of Brood that was...well documented.

Arrogance. Impudence. Mushiba would not stand for this. He'd turn towards the Plague Rat for a brief moment, before his eyes would bare over towards some weird ass marine whom was whipping people like a dominatrix. "....." His eyes drifted back towards the Plague Rat for a moment before he turned to...notice how many fish-man were now pouring into the area. How fucking....ugh. He blinked slowly for a moment. Were these fish sticks really going to try and take on Brood X. Bach so recklessly?

Brood spoke to the Plague Rat briefly, "-Eh" Or rather he coughed at the Plague Rat. "Are-ee-n't you a pira-ee-te?" He stated with a squint of his eyes. To Brood, that very distinction meant that Maxwell needed to suck it up and get to slaughtering. After-all, there was no reason for them not to kill anyone whom opposed them. That was the very essence of being a pirate in the mind of Brood. To do whatever you wanted unto whomever you wanted, consequences be damned. Sure you could always flee.

But why flee from inferior beings?

He didn't bring his staff with him, unfortunately, which meant it was going to be a day of hand to hand combat. How...fun? He didn't seem to mind all that much as he walked towards the first of the beings that had gotten out of the water and charged him. Brood would showcase his unusually superior attack potential almost instantly. His own fragile body being an indication that his strength was not working in unison with his physical form. As if he had no sturdiness, no defensive qualities at all.

The sickly juggernaut would merely raise his hand upwards at breakneck speeds, smacking the utter hell out of the approaching individual and sending the male careening to the ground with blood gurgling out of his mouth profusely. As if the fishy fiend was choking to death on his own teeth. It was silly for fish to have teeth anyway...unless they were predatory. But even still, Brood was the predator here. He'd speak to Maxwell at a higher volume, drooling sugar excessively so he could talk. "I'll buy you lots of coffee if you help out."

Brood decided to appeal to the greed in most pirate's hearts. He assumed that Maxwell had it in him as well, though he personally had no fucking idea how to tap into that aspect of this mysterious pirate. He actually knew very little about Maxwell as a person. Knowing his face and name because Wanted Posters. Brood himself had quite the wanted poster himself. But that was neither here nor there. What mattered now was filleting some fish. Especially since they were being so...indignant.

He looked as some of these men showcased...fishman karate. 'Well fuck.' This presented quite the issue for the man. Sugar was especially weak to water. Since it could become clumped up and diluted by water. He had ways to deal with this of course, but to bust out all the stops on fodder was...insulting to madman. Instead he would just do things the hard way. Immediately dodging out of the way was a large sphere of water hit the ground where he was standing and leaving a pothole behind.

Okay...so maybe not all of these men were fodder. But he could discern their levels merely by fighting them. For example, the one that had thought they got the drop on him by leaping up into the air and staging themselves behind the male with their saber was...not a good fighter. Brood immediately had two sugary spikes jute out of his back. One piercing into the mouth of the male while another seemingly shot through his gut. Brood would turn around, letting the next blast of water hit the body.

This of course, sent Brood flying forward, all the way into the upper floor of one of the nearby buildings. Brood luckily was able to turn so the body was able to be the one to enter the wall first, but he still found himself in quite a bit of pain as he laid on the ground. He thought to himself for a moment....and a singular vein erected on his forehead. Three more and he would be forced to commit mass murder in this area. "-Eh" Was all he could say as he took the time to remain laying down in the rubble.

He'd join the fray again in a bit.


---




Name

: Richard Maxwell


Epithet

: Plague Rat


Age

: 47


Height

: 6'0" / 183 cm


Weight

: 160 lbs. / 73 kg


Species

: Human

---

Faction

: Pirate


World Position

: Supernova


Crew

: --


Ship

: --


Crew Position

: --

---

Haki Level

: 2

---

Hitpoints (HP)

: 200


Attack (ATK)

: 300


Defense (DEF)

: 500


Reflex (RX)

: 600


Willpower (WP)

: 200

---

Level

: 68


Experience Points

: 6845


Bounty

: 194,000,000


Shop Discount

: -10%
Berries : 365,005,000

---

[[bookworm]][[firstaidkit]]

---

[[atkt3]][[atkt3]][[deft5]]

---

Posts

: 111

---
on Fri Sep 13, 2019 6:41 am
Richard stared in wide-eyed shock as another fishman fell. Honestly, he wasn't sure whether to be relieved or horrified at the candy man's killing prowess. Perhaps he was simply glad that he wasn't on the receiving end here... His thoughts were cut short by a glimpse of white uniforms. Ah, marines... The walking reminder that yes, things could always get worse. Lovely.

The last thing he wanted right now was to be identified as a pirate...

Of course, as luck would have it, the candy man just had to broadcast the fact to the whole world. The doctor adjusted his tie nervously, trying to stop it from feeling like a noose. "I prefer the term entrepreneur, see? Pirate is just... ahem... bit of a loaded label these days. Wouldn't want people getting the wrong idea.." As if his bounty poster wouldn't already do that and more. His best bet right now was to play the role of an upstanding citizen and get evacuated somewhere far, far away from here.

Before the cowardly crook could simply bail, however, his ear twitched at the sound of opportunity. He aimed a quizzical stare at the drooling bloodhound. Coffee...? Immediately the more sensible side of him hit the brakes. No, nonono, absolutely not. This was a terrible deal and he should not have anything to do with this madman. "...Say, are we talking in cups or crates?" Why? Well, because if it was the latter, he could add some herbs, call it a new blend and sell it at Pucci with a modest markup. About, say, a thousand percent, perhaps? For a brief moment there, his eyes bore a striking resemblance to Berry signs. He had to bite his tongue though. One intriguing offer didn't mean they were allies.

Unfortunately, the bloodthirsty fish people didn't care about any alliances. Or lack thereof. They wanted only one thing... Richard snapped out of his coffee and money themed daydream and looked around. "Ahem, gentlemen..." He wore his most disarming smile like a fine suit. "Can't we talk about this?" ...Evidently not. Without a word, they surrounded him.

However, when one fishman grabbed the rat by the lapels, self-preservation instincts took over. He bashed the coffee cup against the edge of the table, causing a shrill crack. As the violent foe tried to bite him, he haphazardly slashed with the broken half. A crimson spray painted the pale porcelain. The brute cried out and released his grip. He staggered back, covering his bleeding eyes. The torrent of foul words that followed was gruesomely creative. It would've made even the saltiest sailors take notes. His allies certainly took note and focused their angry glares on the rat, who meekly hid the bloody cup behind his back. "Sorry, sorry... Force of habit..." Didn't seem like they were going to accept the excuse.

Approximately five seconds and two slashes later Richard rushed through the crowd, clutching his suitcase. In his wake was a whole squad of angry sea dwellers. "It was self-defense! I already said I'm sorry!" Words weren't having the hoped effect right now. Weapons and fists flailing they chased the scurrying rat. Dodging and weaving past the fleeing civilians, he tried to put as many of them between him and danger as possible. Much like Brood had dragged him into this mess, he too would share the suffering. Well, to be fair, misery did love company. His brilliant plan, for now, was to let the professional maniac handle the amateur maniacs.
---




Name

: Brood X. Bach


Epithet

: Mushiba (Tooth-Decay)


Age

: 28


Height

: 6'3"


Weight

: 190 lbs


Species

: Human

---

Faction

: Pirate


World Position

: Supernova


Crew

: Primetime Pirates


Ship

: Big Time


Crew Position

: Captain | Strategist

---

Devil Fruit

: Amai Amai no Mi

---

Haki Level

: 6

---

Hitpoints (HP)

: 345


Attack (ATK)

: 525


Defense (DEF)

: 330


Reflex (RX)

: 370


Willpower (WP)

: 350

---

Level

: 66


Experience Points

: 6625


Bounty

: 325,000,000


Shop Discount

: -10%
Berries : 19,650,000

---

[[baneoftheweak]][[childofdestiny]][[barrelcrazed]]

---

Posts

: 186

---
on Wed Oct 30, 2019 9:55 pm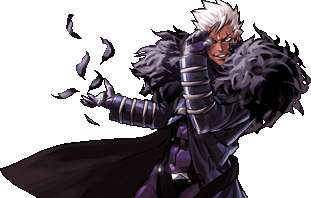 OOC: (-eh is a cough; -ee is a weeze)


Anger was the only thing that was on the mind of Mr. Bach. As he rotated his neck from left to right, attempting to get himself up from his now prone position. He laid the flat of his palm on the back of his neck and growled lowly. He'd narrow his eyes as he approached the window...and surveyed the situation. It seemed as though the fish bitches spared no one as they cut a swath of blood throughout the entirety of the square. It seemed as though those damn fish were wanting to cause some sort of ruckus, not that he would mind normally. But the fact that they started shit with him meant that he had to handle it in the manner that he was most accustomed. Letting out all of their blood and watching them writhe around.

Brood took a few steps back and ran forward, bursting through the window and landing on the ground with a thumb, raising his head upwards and throwing his fist out at the nearest sea dwelling bastard that approached his striking range. It appeared as though the swarm would encroach on the position of the sugary marauder with little to no thought to how easily he was dispatching them left and right. It was more annoying than it was tiring but he hardly felt excited beating up on these creatures. Sure, he had come across the odd fishman here and there. Hell, he even had previous relations with a mermaid awhile back, but he just...felt no happiness fighting against this specific group of individuals.

That being said, he noted the cowardice on display from the doctor...and didn't think it was very appropriate for a man of the sea. So he backed away from one of the scaled individuals that looked like a barracuda and he grabbed him by the wrist, twisting his hip and launching the masculine fish person like a rocket towards the good doctor. He'd then sprint in the direction of the launched man. He'd call out towards him. "Rat man, they are fodder, do not flee. Stand and fight!!!" When he screamed out, his accent sounded thick and Russian, due to the running. He closed the gap almost immediately, using his strength to shoot him across the gap faster than other individuals would assumed.

He turned around and peered over towards the Marine male, whom had vanished from sight. But the brief distraction was enough for a dropkick to send the reckless man flying forward into a fruit stall, where he tumbled around briefly before raising his body upwards from a sitting position. "-eh" He peered around to find the source of his off-balanced nature...and he was able to make out the silhouette of a figure standing atop of a building not too far away from where the pair would be. It didn't take too long to figure out that the assault against him didn't originate from that figure, so raising his hand upwards he let a bullet fly out towards the throat of the one that did indeed kick him. Standing up again.

"Fish." He stated with a clear disdain that seemed to have no real origin beyond the annoyance he felt...and yet. He noticed almost immediately that the area around the pair was becoming enclosed and encircled. Peasants were being butchered as they attempted to run out of the circle and Marines clashed with the apparent pirates in a seemingly futile attempt to stop the square from being taken. But....why?  Brood never really ever cared for whys, but this time it was all he could think about. For what reason would the Fishman need to be attacking this island? They didn't need ships. There wasn't a strong World Noble presence here. It just didn't click to Brood as to why these things happened. "Eh-ee...we talkin Crates. Mr. Rat." He responded so very fucking late.


COMBAT TRACKERS:

PLAYER STATS:



HP: 250 (N/A)
ATK: 510 (612)
DEF: 225 (225)
RX: 300
WP: 300



PLAYER RATIOS:


(For each one of your opponents, list your current RX% and DMG% against them.)

vs. {opponent name}
RX%:
DMG%:


---





USED 0 TECHNIQUES | 0 TOGGLES | 0 HAKI:


(List all techniques (including UTs), toggles, and types of haki used/activated this turn and their effects.)

TECHNIQUES
{technique name} | {class} | {hit/miss} | {type} | {damage/effects} | {target}


---


TOGGLES
{Powdered Proficiency} | {Attack +20%, Defense -20%}


---


HAKI
{haki type} | {haki effect}



0 TECHNIQUES ACTIVE | 0 TOGGLES | 0 HAKI ACTIVE:


(List all techniques that have currently active effects and indicate the remaining duration. Also, indicate what effects they are dealing: e.g. DoT value, Stat Morph value.)

TECHNIQUES
{active technique name} | {damage/effects} | {duration left}


---


TOGGLES
{active toggle name} | {toggle effect}


---


HAKI
{active haki type} | {haki effect} | {haki duration left}



0 TECHNIQUES COOLING DOWN | 0 HAKI COOLING DOWN:


(List all techniques and haki that are currently on cooldown and note the number of turns before you can use them again.)

TECHNIQUES
{technique name} | {cooldown left}


---


HAKI
{haki type} | {cooldown left}



CREW COMPANION STATS:


(List the current values of your Crew Companions for the stats below, accounting for stat morphs and damage.)

{Companion name}
Level:
HP:
ATK:
DEF:
RX:
WP:


---


{Companion name}
Level:
HP:
ATK:
DEF:
RX:
WP:


---





CREW COMPANION RATIOS:


(For each one of your Crew Companions, list their current RX% and DMG% against their opponents.)

{Companion name} vs. {opponent name}
RX%:
DMG%:


---





CREW COMPANION TECHNIQUES USED:


(List the class, type, damage/effects, and target of techniques used by your Crew NPCs.)

{Companion name}
{class} | {hit/miss} | {type} | {damage/effects} | {target}


---


{Companion name}
{class} | {hit/miss} | {type} | {damage/effects} | {target}


---





OPPONENT STATS:


(For each one of your opponents, list the current values for the stats below, accounting for stat morphs and damage.)

{Opponent name}
Level:
HP:
ATK:
DEF:
RX:
WP:


---





OPPONENT RATIOS:


(For each one of your opponents, list their current RX% and DMG% against you and your Crew Companions.)

{Opponent name} vs. {your name/companion name}
RX%:
DMG%:


---





OPPONENT TECHNIQUES USED:


(List the class, damage, and target of techniques used by each one of your opponents if you or your Crew Companions are the direct targets.)

{Opponent name}
{class} | {hit/miss} |  {damage/effect} | {target}
{class} | {hit/miss} |  {damage/effect} | {target}
{class} | {hit/miss} |  {damage/effect} | {target}
{class} | {hit/miss} |  {damage/effect} | {target}


---