Lex Lumisphere, Owner of the Luxville Lumisphere
---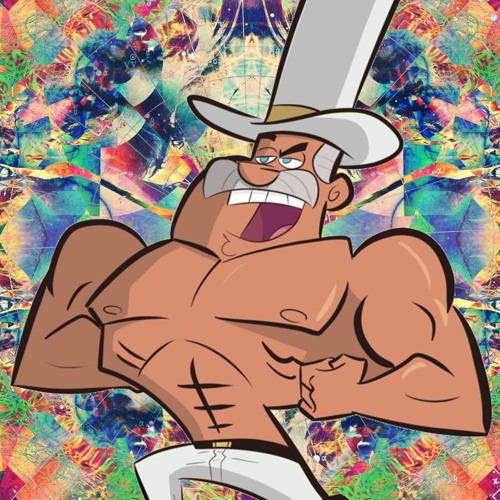 Basic Character Information
---
Starting Bonus:
Super Rookie |
[Starting Bonus Roll]
First Name:
Lex
Middle Name/Initial:
None
Last Name:
Lumisphere
Epithet:
Owner of the Luxville Lumisphere
Age:
22
Gender:
Male
Race:
Human
Faction:
Revolutionary/Bounty Hunter
Profession:
Business Management A+, Diplomacy C
---
Physical Appearance
---
Height:
5'3" (Hat varies, but is generally three feet tall when not showing off or in combat)
Weight:
228 lbs
Hair Style:
Swept-back undercut (Cable haircut)
Hair Color:
Silver (dyed, naturally black)
Eye Color:
Blue
Scars:
None
Clothing and Accessories:
Lux Lumisphere tends to stand out in a crowd, everything about him being bright.  His clothes are all pristine white, with some black and metallic in his accessories.  His coat is white, made from his own wax, dangling with tassels.  On close inspection, his tassels could be identified as candle wicks.  While they're typically not lit, he will light them in battle, and if he gets too excited sometimes his coat melts off leaving him topless.  Fortunately, his pants are woven from a rare kind of aerophobic asbestos, which cannot be inhaled and thus is not linked with the lung cancer known as mesothelioma.
His belt and boots are both made of black leather, the former with a golden buckle and the latter with silver spurs. Of course, the piece of attire that stands out the most, and the one which tends to draw the greatest amount of attention, is the 10-gallon hat on his head.  The brim has the typical curl of such a hat, and the golden band at it's base isn't anything to write home about.  The most remarkable feature is that it rises up three feet from the man's head, and at the top is a ridge of melted wax below a large, flickering flame.  The total effect of his image is that of a walking candle, with the man below it merely the candlestick.
Description:
Lex is a short man, coming in below average at 5'3".  His short statue has never bothered him, however, even less now that he has his devil fruit.  He is a very stocky man, carrying the majority of mass in his upper-body. When not in combat or overly excited, he appears to be barrel-shaped and has a bit of a gut.  When he gets serious, though, his muscles tense and his chest and arms reveal that they are quite muscular, the kind of bulky, solid muscle meant more to keep a himself together than to take another man apart.
---
The Past
---
Main Traits:
Cheerful, prideful (not boorishly so), often oblivious to the true feelings of others
Likes:
Light, money, people recognizing his birthright, Revolutionaries
Dislikes:
Darkness, the World Government, Pirates
Unique laugh:
"Righ hihihihihihght!"
Hometown:
Luxville, Capitol city of the Eloomi Nation on Kyndaheim Island
Personality:
History: