Stone Okirama

[tracker=/t1924-stone-okirama#10456]


Name

: Stone Okirama


Epithet

: Kodiak


Age

: 19


Height

: 10'8


Weight

: ???


Species

: Human-Giant Hybrid


Faction

: Marines


Crew

: The Hunting Party


Ship

: The Open Season


Marine Rank

: Captain


Crew Role

: Captain

---

Devil Fruit

: Kuma Kuma no Mi, Model: Kodiak Bear

---

Haki Level

: 1

---

Hitpoints (HP)

: 158


Attack (ATK)

: 130


Defense (DEF)

: 160


Reflex (RX)

: 105


Willpower (WP)

: 115

---

Level

: 12


Experience Points

: 1263


Quality Score

: A


Berries

: [ber] 105,550,000

---

[[hardboiled]]

---

[[atkt3]][[deft6]][[deft2]]

---

Posts

: 50

---

Sun Apr 16, 2023 8:26 pm
The Open Season
---
Appearance
---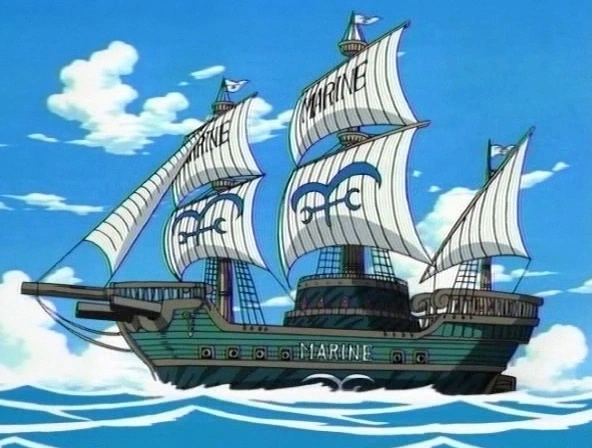 Spoiler:

More applicable picture coming one day!
Ship Name:
The Open Season
Ship Class:
Standard Marine Cruiser
Ship Crew:
The Hunting Party
Ship Description:
The Open Season is almost indistinguishable from a standard Marine vessel in make, but it does have some unique traits. The most notable difference is that the hull of the Open Season is covered with navy bear paw prints. Stone has also made some changes involving the sails of the ship. The topmost sail now reads "HUNTING PARTY" and the Lateen Sail is emblazoned with the crew's symbol. Finally, the Crow's Nests have been equipped with sky-blue hunting blinds.
---
Combat Capabilities
---
Tier:
Tier 1
Hull:
90
Sails:
100
Cannons:
110
Mods:
---
Permissions in this forum:
You
cannot
reply to topics in this forum