Guest

Guest


Tue Aug 29, 2017 11:04 am
June Park
---
Basic Character Information
---
Starting Bonus:
Pocket change
First Name:
June
Middle Name/Initial:
N.R.
Last Name:
Park
Epithet:
Age:
 18
Gender:
Female
Race:
Human
Faction:
Pirate
Profession:
Doctor (Above Average), Blacksmith (Novice)
---
Physical Appearance
---
Height:
5'11
Weight:
187lbs
Hair Style:
June has short straight hair, which is often hidden from people's eyes by a hat. When she isnt wearing the hat her hair would reach down to her chin.
Hair Color:
Black
Eye Color:
Hazel
Scars:
None
Clothing and Accessories:
On the top of june's head is a wooden straw hat she uses to hide her hair, aas the dirfting eyes lower to examine the rest of her body, they take notice to the pink dyed sport bra; which does a great job minimizing the movement of her breast. As their eyes to continue to examine her as if she was a mere doll, they would immediately notice the midnight black tight latex pants which covers down to her ankle, she prefers to wear a black tongue sandal compare to shoes.
Description:
June stands five feet-five inches tall, her mocha flavored skin tone is something most notable about her when people look at her, as their eyes travel downward passing her neck leaving only a glimpse in their minds of the black spaces on the right side of her neck. The main focus of her body is her breast as they are often composted with over pumped beach balls, due to always wearing a sport bra no one ever took notice to the eight note on top of her left breast. It is rare for someone to stop to examine her well toned muscles, which went perfectly well with her core; we she did decide to flex her core two abs could be seen as a result to her training. Her thick mocha waist is often ignored by the eyes of those who examine her, for those who actually do pay attention to her waist they notice the crescent moon tattoo around her naval. Her hips were slightly larger than the size of her waist, yet still large enough to unwanted gather attention.
---
The Past
---
Main Traits:
Secretive, Eccentric, Restless, Timid
Likes:
Fasion, Books, blacksmithing, and Treasure Hunting
Dislikes:
Horror Books, Abnormally Large Crowds, and Being Woken Up
Unique laugh:
Junes laugh is unique due to the on and off soft hissing sound she makes, often being confused with the hiding of an aggrevated snake.
Hometown:
Foosha Village, Dawn Island
Personality:
Whenever June know that her appearance will cause trouble, she'll often attempt to be alone as she wants to keep a low profile when dealing with an unfamiliar environment. June is consider calm in battle as long as everything is going according to what she planned, when things start to turn for the worse, she begins to distance herself from the area to rethink a new plan. Despite being a pirate and often times disrespected as a woman, she likes to do things entirely by the book, often times leaving her crew in a tough position if she thinks they can handle it.
While June is outside of a harmful environment, she likes to focus on her next battle plan. Making sure the people around her are always ready to move is another thing she does while waiting to commence their plan. June is fairly simple to get along with despite the fact that certain relationships are ones were she attempts to use the other person to achieve her goal.
History:


June doesn't have the best relationship with her father, actually june doesn't have a good relationship with her father,  as he was known as the traveling doctor, With a name like that it is redundant to asked where he work. Even though she used to spend more time with him when she was younger, She learned an important occupation from him. The skills a doctor possess were passed down to her from a young age, this allowed her to know the field so well, it was considered impossible to compete with the speed she performs operations. As of lately she had heard mix rumors about her father some say he's been killed, others say he's doing what he usual does, and others say he's been captured by the world government; In order to make fact from fiction she decided to become a pirate to search for him.

During her time searching for her father she meet with a man named Spencer Sparks, he was considered a brother to her father; thus she thought he would have some information on her father, but his knowledge about her father's location was simply a mystery to them both. Spencer had offered to teach her a fighting style called "Sparks Will Fly." In exchanged she would learn the basics of blacksmithing. She stayed with him for two years as she tried to master the self-created fighting style which was always growing with new techniques and had counters for various situations, this cause her to always be prepared for anything, during the evening she learned to created various equipment with her favorite being weapons. June will try her best to keep in contact with him despite him being an average civilian.

-1
Brood

---

[tracker=/t196-brood-xaldin-bach#715]




Name

:

Brood X. Bach




Epithet

:

Mushiba (Tooth-Decay)




Age

:

28




Height

:

9'2"




Weight

:

490 lbs




Species

:

Human




Faction

:

Pirate




World Position

:

Shichibukai (Future)




Alliance

:

Nox Prime




Crew

:

P.T.S.D.




Ship

:

The Dead Air




Crew Role

:

Chairperson

---

Devil Fruit

:

Amai Amai no Mi

---

Bounty

:

[ber=r] 365,000,000




Quality Score

:

S




EXP Bonus

:

+0.20 (to all allies)




Income Bonus

:

+0.20




Shop Discount

:

-25%




Crew Pool

:

[bel=u] 10,000,000




Balance

:

[bel] 8,050,000

---

[[baneoftheweak]][[riseandshine]][[childofdestiny]]
[[punchoutguru]][[barrelcrazed]]

---

Posts

:

349

---

Wed Aug 30, 2017 11:24 am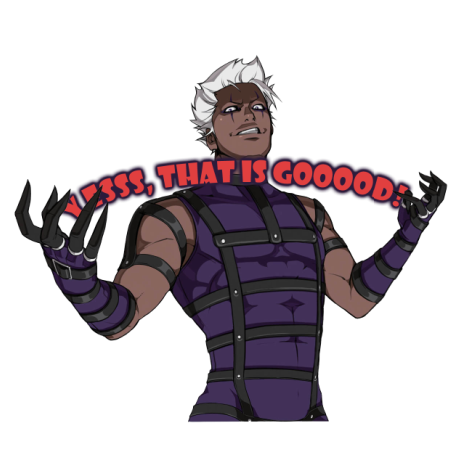 June park wrote:

June Park

---

Basic Character Information

---

Starting Bonus: Pocket changeFirst Name:

June

Middle Name/Initial:

N.R.

Last Name:

Park

Epithet: Age:

 18

Gender:

Female

Race:

Human

Faction:

Pirate

Profession:

Doctor (Above Average), Blacksmith (Novice)

---

Physical Appearance

---

Height:

5'11

Weight:

187lbs

Hair Style:

June has short straight hair, which is often hidden from people's eyes by a hat. When she isnt wearing the hat her hair would reach down to her chin.

Hair Color:

Black

Eye Color:

Hazel

Scars:

None

Clothing and Accessories:

On the top of june's head is a wooden straw hat she uses to hide her hair, aas the dirfting eyes lower to examine the rest of her body, they take notice to the pink dyed sport bra; which does a great job minimizing the movement of her breast. As their eyes to continue to examine her as if she was a mere doll, they would immediately notice the midnight black tight latex pants which covers down to her ankle, she prefers to wear a black tongue sandal compare to shoes.

Description:

June stands five feet-five inches tall, her mocha flavored skin tone is something most notable about her when people look at her, as their eyes travel downward passing her neck leaving only a glimpse in their minds of the black spaces on the right side of her neck. The main focus of her body is her breast as they are often composted with over pumped beach balls, due to always wearing a sport bra no one ever took notice to the eight note on top of her left breast. It is rare for someone to stop to examine her well toned muscles, which went perfectly well with her core; we she did decide to flex her core two abs could be seen as a result to her training. Her thick mocha waist is often ignored by the eyes of those who examine her, for those who actually do pay attention to her waist they notice the crescent moon tattoo around her naval. Her hips were slightly larger than the size of her waist, yet still large enough to unwanted gather attention.

---

The Past

---

Main Traits:

Secretive, Eccentric, Restless, Timid

Likes:

Fasion, Books, blacksmithing, and Treasure Hunting

Dislikes:

Horror Books, Abnormally Large Crowds, and Being Woken Up

Unique laugh:

Junes laugh is unique due to the on and off soft hissing sound she makes, often being confused with the hiding of an aggrevated snake.

Hometown:

Foosha Village, Dawn Island

Personality:

Whenever June know that her appearance will cause trouble, she'll often attempt to be alone as she wants to keep a low profile when dealing with an unfamiliar environment. June is consider calm in battle as long as everything is going according to what she planned, when things start to turn for the worse, she begins to distance herself from the area to rethink a new plan. Despite being a pirate and often times disrespected as a woman, she likes to do things entirely by the book, often times leaving her crew in a tough position if she thinks they can handle it.

While June is outside of a harmful environment, she likes to focus on her next battle plan. Making sure the people around her are always ready to move is another thing she does while waiting to commence their plan. June is fairly simple to get along with despite the fact that certain relationships are ones were she attempts to use the other person to achieve her goal.

History:


June doesn't have the best relationship with her father, actually june doesn't have a good relationship with her father,  as he was known as the traveling doctor, With a name like that it is redundant to asked where he work. Even though she used to spend more time with him when she was younger, She learned an important occupation from him. The skills a doctor possess were passed down to her from a young age, this allowed her to know the field so well, it was considered impossible to compete with the speed she performs operations. As of lately she had heard mix rumors about her father some say he's been killed, others say he's doing what he usual does, and others say he's been captured by the world government; In order to make fact from fiction she decided to become a pirate to search for him.

During her time searching for her father she meet with a man named Spencer Sparks, he was considered a brother to her father; thus she thought he would have some information on her father, but his knowledge about her father's location was simply a mystery to them both. Spencer had offered to teach her a fighting style called "Sparks Will Fly." In exchanged she would learn the basics of blacksmithing.  She stayed with him for two years as she tried to master the self-created fighting style which was always growing with new techniques and had counters for various situations, this cause her to always be prepared for anything, during the evening she learned to created various equipment with her favorite being weapons. June will try her best to keep in contact with him despite him being an average civilian.


-1
________________________________________________________
Permissions in this forum:
You
cannot
reply to topics in this forum