Castor O. Nox

---

[tracker=/t980-castor-o-nox#4771]




Name

:

Castor O. Nox




Epithet

:

Sanpaku | The Azure Pheasant | Duke Of Lvneel | Saint Nox




Age

:

25




Height

:

5'9"




Weight

:

175lbs




Species

:

Three-Eye Tribesman




Faction

:

Pirate




World Position

:

Blockbuster




Alliance

:

Nox Prime




Crew

:

Nox Pirates




Ship

:

The Wailing Calamity




Crew Role

:

Captain | Navigator | Book Collector | Pride Sin

---

Devil Fruit

:

Goro Goro no Mi

---

Bounty

:

[ber=r] 540,000,000




Quality Score

:

A




EXP Bonus

:

+0.20 (To all allies)




Income Bonus

:

+0.42 (Turf); +0.10 (Blockbuster); +0.20 (To all allies)




Shop Discount

:

-20%




Crew Pool

:

[bel=u] 88,000,000




Balance

:

[bel] 2,611,880,100

---

[[baneoftheweak]][[riseandshine]][[dreamsneverdie]]
[[bookworm]][[untouchable]][[childofdestiny]]
[[punchoutguru]][[berryprinter]]

---

Turf

:

[turf="/t296-turf-details-lvneel#1110"]Lvneel[/turf] [turf="/t309-turf-details-st-poplar#1124"]St. Poplar[/turf]

---

Posts

:

767

---

Mon Feb 01, 2021 6:48 pm
Quest Details:

Code:

[b]Quest Name:[/b] Food Wars!
[b]Quest Category: [/b]Episode
[b]Player Participants: [/b] Castor O. Nox (-4), Ai D. Kirai (+1), Jim Boboddy (+1)
[b]Planned Location(s): [/b]Flevance

[b]Summary: [/b]Flevance comes alive at night, especially when it comes to it's assortment of street foods! A popular spot has been heating up, Misty's Wok Stir Fry! Castor and Ai decide to give the food spot a go, after being annoyed for days by Jazzy to come and try it. However, Ai's newest buddy Boboddy catches scent of the vendor's food and storms the gates! The local Amber King guards take it as a siege, and all hell breaks loose!

blur_on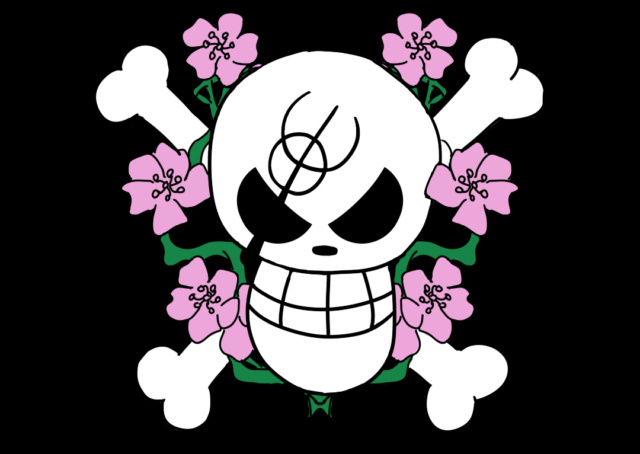 March 25th, 1829
Guzzling a bottle of the finest rum, Newport had finally awoken from his long slumber aboard the Wailing Calamity. Forcing Castor to show him around the city, the disguised pirate, this time in the get-up of a priest, he'd be covered in a white veil, tucking his hair below a headdress, and wearing a symbol on his veil's face which read,
'Peacekeeper'.
Castor's rock sized beads dangled as he'd walked through the various districts, showing the Helmsman around.
"Sure an upgrade from Lvneel. Everything seems festive and clean. What's with the get-up this time? Before you were a knight, now a priest? Don't make me laugh, Cas."
"Shshshsh. My name is Balthazar, kind sir. I don't know this Cas, you speak of."
"Wasn't one of the knights you killed on Lvneel named that... You're a weird little shit with a sick sense of humor, you know that?"
As the duo continued down the strip, the district they'd be approaching what would be known as the Lantern District. Hung from every stall along the strip, lanterns of various colors and styles would hang, lighting the path for the merchants and food hawkers to strut their stuff. Fireflies often danced around the district, especially at night, unlike other nations, Flevance had seen elongated periods of peace under the Amber King's reign, the city mourned his absence greatly.
Street performers would put on plays of the King's abduction, as the bystanders watched in immense glee. At awe either by the quality of the production or the terrible acting of the camp. The Lantern District was known for a vibrant street culture, as light bounced off the white stone paved roads, it'd seem as if the road itself glimmered, like a freshly shone metal.
Eventually, the men stumbled upon a line that'd curved the bend of the street. Voices heckling orders out like madmen in a psych ward came into Castor's radar. It'd be times like this where he'd turn it off, or at least tune out, he couldn't stop being a lightning man, even Logia's had their disadvantages outside of combat. Joining the line, Newport boozed his life away, unsure about his Captain's next course of action, but as a posse of ladies; out on the town came dazzling by, Newport patted Castor on his back, and became one with the night.
Wrapping his arms around the ladies necks, he'd look over his shoulder with a perverse face, and seemingly drool lapping from his mouth, glare at the Imp, and with one final head nod, he'd be off. Castor understood that gesture all too well, don't look for him for the next few days. Newport had a common pattern, come into town, meet a lady and her friends, shack up at their houses, rob their significant others/family members, and hit the road once he'd had his fun.
I guess, even old men needed some way to kill their time.

________________________________________________________

Guest

Guest


Tue Feb 02, 2021 5:23 pm
The Highline Food court has been known to be both a place that all all kinds of food and a general buffet. The reason behind that would be the owner's decision on ordering mainly foreign ingredients and staffing his restaurant with foreign chefs. With a large variety of choices as well as a large restaurant that covers three floors, it has been called a 'Food court' which is where the name originated from. The constant flow of customers and the parties that take place is what usually draws in fist-time visitors, but the food is what keeps them coming.

Even though the Food court has gained popularity, A good percentage of Flevance's citizens, mainly those of higher esteem look down upon the business, calling it a 'pig pen for the commoners'. It's displeasing popularity with the nobility of the White City is the reason why it is located in the lower district, where the 'lower class' reside, which is to everyone's agreement and delight... as well as Boboddy Jim.

Speaking of the giant. Jim had heard of the Highline Food Court and of course he couldn't deny the inner instinct that drew him to the decision of visiting. He had entered the lower district from the direction of the island shore, and after a few giant strides, the giant caught whiff of seasoned baked potatoes and fried shrimp. That was all he needed to know where the restaurant was, that and the fact that the three story building had so many lanterns displayed about it's area, it was hard to miss.

Just three strides and Jim had made it to the building. He leaned his head just enough to peek in through a window, startling a table of customers, "Sorry about that" Jim smiled, trying soften his rudeness. Instead of anger or distasteful comments thrown his way, he had received comments of interest. To some of the people on the third floor, they seem to take an interest in the giant, possibly not seeing one before in their lives.

"Table for one, sir?" A waiter came up to the window. With his cool demeanor, it was obvious he had met giants before and probably with the same appetite.

"I wouldn't need one" Jim joked.

"Of course not, sir" the waiter smiled, "Here is a menu, anything to drink?" he showed class and skill to create a rapport. Jim already considered tipping him.

"I'll start with water" Jim gave a slight head bow in thanks while taking the menu between his fingers. He began looking through the menu while leaning against the sturdy building. The night was beginning just fine, now he just needed to make up his mind on what he wanted to eat.

WC: 457
Guest

Guest


Fri Feb 12, 2021 7:08 pm
A new home, a new family that was what the Nox's Pirates were to Ai. They didn't leave Flevance like he originally thought would happen. They had some business that had to be taken care of, one was checking out a good joint in the Lantern District. Ai didn't care much about where he ate, as he thought as long as he got to eat, it would always be enjoyable. The doctor did know of one person who'd go crazy over food right now. He had tossed him an invitation to meet his captain, but he wasn't sure if the giant would commit to it. The doctor did find himself lost within the ship, today. It was a huge ship and one that he was not accustomed to. It was probably the reason he found the ship empty without the captain.

The noble figured that they were going to head to the food spot together, but that wasn't the case.

"Did Nox go to the food district on his own?" He questioned the idea as he shrugged his shoulder.

I'll head over to the district, and see if I can find him. He would bring himself off the ship and out of their little hideout. He strode through Flevance as he tried to make it to his destination quickly. If his captain was there, then he didn't want to keep him waiting. Flevance was a big city, and when he entered the Lantern District, Ai paused a bit taking in the beauty of this place. The lighting that bounced off the pavements and the other establishment, showed that this district did well for itself. His stomach rumbled, bringing the man to rub his stomach softly.

"I'll get food in you soon buddy." He would continue his stride, now inside of the Lantern District.

His movements lasted a couple of minutes as he soon noticed a long line around the corner. His head tilting back, Ai would see the sign that said 'Misty's Wok Stir Fry'. This was the place Jazzy wanted them to visit, and now he had to find Castor. Still, he found himself rubbing the back of his head as he wasn't too sure that looking for Castor was the best idea.

If I go look for Castor, the line might get longer, but if I get on the line now, then if he shows up I'll be at the front probably, or I'll be eating by myself. He decided that it was best to get a spot on the line for both of them. While walking by the long line, Ai would turn the corner and sigh with disappointment with how long the line went.

While he walked by the many people waiting to eat in this establishment, the doctor would walk past a certain man. A few steps away, the Alabastan would come to a stop. One of his eyebrows perched up as felt as if he knew the man. Ai walked backward, retracing his steps until he got back to the man that he casually walked by. He would stare at the man, and he would laugh as he couldn't believe his eyes.

"Hah hah hah, there you are. You really love to dress up now or did Jazzy dress you up again?" He asked, but before Castor could answer, Ai would answer himself.

"Nah she wouldn't dress you up like this. She would kill you if she saw you like this actually. What are you supposed to be this time?" He asked his captain as he disregarded the fact that he was late.

WC: 599
Castor O. Nox

---

[tracker=/t980-castor-o-nox#4771]




Name

:

Castor O. Nox




Epithet

:

Sanpaku | The Azure Pheasant | Duke Of Lvneel | Saint Nox




Age

:

25




Height

:

5'9"




Weight

:

175lbs




Species

:

Three-Eye Tribesman




Faction

:

Pirate




World Position

:

Blockbuster




Alliance

:

Nox Prime




Crew

:

Nox Pirates




Ship

:

The Wailing Calamity




Crew Role

:

Captain | Navigator | Book Collector | Pride Sin

---

Devil Fruit

:

Goro Goro no Mi

---

Bounty

:

[ber=r] 540,000,000




Quality Score

:

A




EXP Bonus

:

+0.20 (To all allies)




Income Bonus

:

+0.42 (Turf); +0.10 (Blockbuster); +0.20 (To all allies)




Shop Discount

:

-20%




Crew Pool

:

[bel=u] 88,000,000




Balance

:

[bel] 2,611,880,100

---

[[baneoftheweak]][[riseandshine]][[dreamsneverdie]]
[[bookworm]][[untouchable]][[childofdestiny]]
[[punchoutguru]][[berryprinter]]

---

Turf

:

[turf="/t296-turf-details-lvneel#1110"]Lvneel[/turf] [turf="/t309-turf-details-st-poplar#1124"]St. Poplar[/turf]

---

Posts

:

767

---

Sun Feb 21, 2021 1:08 am
blur_on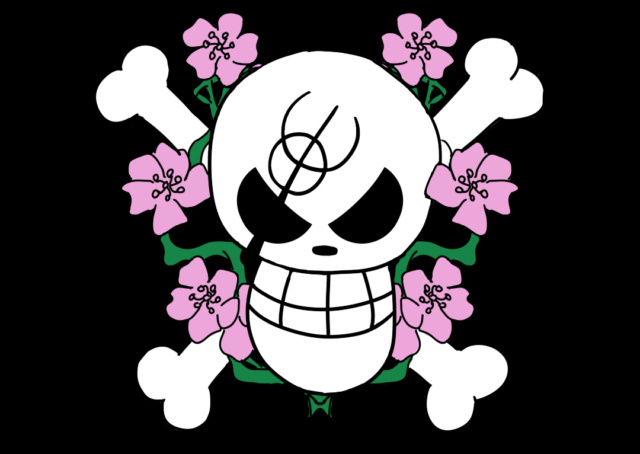 Standing patiently in line for his time to be served, Castor was approached by his newest recruit in Doctor Ai. As the male teased him about his outfit, he'd wondered why his crew couldn't be more supportive of his roleplaying hobbies. His eye twitching beneath the veil, "Let's just… not let Jazzy know about this okay." Castor whispered, signaling for the doctor to bend over so he could whisper in his ear. To his second statement, "Whatever do you mean? I am but a humble missionary of the lord… Searching for nourishment at the end of a long day." Castor responded, ignoring the man's shaming with a display of flamboyant dialogue.
"May Lord Bless You, Brother Ai. Shall we grab a bite to eat?" Castor exclaimed, chuckling slightly after, unable to take himself easily, playing a knight took him some time at first to adjust to, surely, being a priest would as well. The exchange between the two was interrupted by the sound of
'ooo's'
and
'aaahs'
ahead. Misty, the cook of the local stir fry that'd attract the long queue, was busy doing what made her famous, flicking, flipping and searing the ingredients in her large style wok with flare and pizzazz.
Meanwhile, her father, the owner and cashier of the establishments was interrupted from raking in the cash by an odd phone call from the restaurant owner a block over.
"Johnny…. You ain't making much sense. Run that by me again?"
"There's a giant in Flevance. He's hitting up all the food spots and buying them out! Our staff can't keep up to his rambunctious appetite." the restaurant owner informed his long time friend.
"Ah… A Giant appetite. Hahaha! Why would we be scared of that Johnny Boy-o! You're losing your edge! We welcome all kinds of stomachs in our field."
"I don't think you understand! He's scaring away our other patrons with his… size."
Unable to follow the reason by his old buddies call, "Look. I'll be on the lookout! We're swamped and other staff are on vacation at the moment. I'll chat with ya' later,
capiche
."
"Jack! You don't understand-"
As the sound of the Den Den Mushi hanging up translated through the ears of the Highline Food owner, Jack turned his attention to increasing heads that needed to be fed.
Meanwhile, outside on the street strip, the sound of citizens fleeing chimed in on Castor's radar. Peering over his shoulder, a massive shadow towered towards the sky, and with the murmurs from the fleeing personages and his own eyesight, a Giant's silhouette came into focus.
However, Castor didn't mind it much, he'd already seen a Giant in the West, honestly, he was desensitized at this stage but it wasn't a common sight - so he'd understand the locals angst. Shrugging, he'd avoid the darting bodies like a matador would incoming bull charges.
After all, Giant's didn't have the greatest reputation for being friendly towards human folk - well when it comes to story books and historical accounts, as Castor based most of his opinions off of the pages he'd frequently browse as a youth.
As the crowd caught up to their position on the street, the news of the giant's arrival spread like wildfire, diminishing the queue in front of the duo until it'd be ghost town numbers. Though the Giant hadn't arrived at their position, not showing any signs of moving shortly, either and as such Castor decided since Lvneel to take incidents as they came.
After all, the giant hadn't troubled him and he wasn't in a position to keep too much noise on Flevance.
Traversing to the front of the line, Castor entered into the small street side shop, glaring at the shop owner through his veil. Hopping onto the stool, opting dine at the counter, Castor ordered two bowls of the famous stir fried noodles for himself and The Doctor, "Ah. If I could get them not so spicy. May Lord Bless You, Kind Sir." Castor declared.
Nervously cringing at the man's words for some reason, something was off about this priest in Jack's eyes.
"Sure. You plan to remove that veil though… How are you going to eat?"
Flicking off the veil, and revealing his long spiky white and black hair, the Captain's off white ceremonial hung loosely off his slouched posture.
"Gashi Gashi… You're right." Castor declared with no real argument to the man's statement, just a blank expression and a pondering face as per usual, creating a super awkward silence. The already silent mood in the shop due to the fleeing customers also didn't compliment the new situation as it unfolded.
Approaching from behind the curtain, handing over her duties to the sous chef, Misty exited the kitchen in her traditional buttoned up chef wear, and examined the customers before her.
Scanning the room commenting in her thoughts,
"A priest and a pretty boy… Sounds like the setup for a lousy joke."
Turning her attention to the white haired man's hairstyle, Misty would march to her father's position behind the counter.
"Yer a lousy conversationalist ain'tcha midget?" Misty inquired, her crude manner of speech could've been interpreted as rude but that'd be the only way she'd know to express herself.
Tilting his head to the side momentarily to ponder at the woman's inquiry, "Depends on who I'm talking to and the topic at hand. I only became a priest today though, preferably no deep dives about the Lord, whoever that is." Castor retorted, slouching into the palm of his right hand.
"You'd think the Lord would be yer speciality. You're a weird dude. Pops! What's with all the noise outta here? Where did all the customers go?" Misty inquired.
"No clue. I heard some murmurs about a giant going around but I don't know what's so scary about a monster appetite. All men must eat, for a price." Jack concluded.
"Ah. Someone who likes to eat, eh? I accept the challenge." Misty declared, father and daughter breaking into laughter abruptly after the statement.
"That's my gal!" Jack shouted.
"Umm... I don't mean to interrupt your family comedy act but I think they aren't talking about a
Giant of an Appetite
. They mean a real
giant
. You know… The ones from the stories who eat humans. Sink ships. Towers over several feet into the heavens-"
Castor's statement was cut off by laughter once again.
"Mr. Priest. Come on. You must be joking. A giant in the North Blue? Those things are story book events. Flevance hasn't ever seen a giant race member in… centuries maybe? To us, that's just the fictional creations of authors." Jack chimed in.
"That's like… Three Eyed people! Impossible." Misty reinforced, nodding her head in approval.
Smirking, Castor would motion his finger, summoning the chef before him.
Lifting up the spiky parts of hair, Castor would reveal his hairline, and more importantly his third eye, which would consecutively wink at Misty.
Her skin became swamped with goosebumps and she'd freeze in place. Extending her finger out, she'd poke the man in his eye, causing Castor to wince in pain and Misty to screech out in terror, fainting onto the floor.
Next up, the father, unable to see the man's forehead from that angle, looked on at the situation puzzled. Following in her daughter's footsteps, he'd circle around at the Three Eye Tribesman, gawking at his extra eye, and once again, he'd extend his finger to inspect if the eye was real.
This time, Jack would've been met with a slight jolt of lightning.
"Stop tyring to stick your dirty fingers in my eyes, jeez." Castor said slightly annoyed but in a lazily manner.
Jack was now also out for the count.
Sighing, "Let's hope they wake up in time before our food gets cold, Doc." Castor stated, motioning his hand in a fanning manner, a gesture done in a labor of hunger.

________________________________________________________

Guest

Guest


Tue Feb 23, 2021 4:04 pm
Jim scanned the interior as best as he could through the window. There were a large amount of people, and most of them who had taken notice to him were either frozen in fear, or adjusting their seats uncomfortably nervous. Those who were outside the establishment had a better view of the giant. They gasped as they witnessed not just a giant, but one who was as big in width as he is in height. Such a being who is never really heard about on the island, let alone seen, imposed an aura of fear in the surrounding populace. They were watching him, walking to their destinations ever so cautiously in case he had made his move, and if he did move, would he attack anyone?

Truthfully, Jim simply wanted to eat and enjoy his night by doing so, but waiting for the meals were tedious. Impatience isn't really a key characteristic to the giant, but when it came to food, it was an exception. Then his eyes caught sight of a large open table that seem to hold heated containers holding large amounts of food. He then reached a hand in through an other window to tap a waiter on the shoulder, "Excuse me" he asked. the waiter turned about and fell back, shocked at seeing a massive around protruding through a window and a large eyeball peeking through another, "Is that a buffet?" came the giant's voice. The waiter, too scared to speak, simply nodded. "All you can eat?" Jim's voice was louder now, more assertive, his eyeball got wider, nearly matching the size and width of the window, scaring the residents that could view him.

The moment the waiter nodded, Jim's hunger had overpowered his patience. He pulled out his arm from the third floor, crouched a bit further, then reached in through a second floor window in order to gain a better reach of the buffet table. As the giant's thick, massive arm reached across the second floor, people began to scream, causing the people down upon the first floor, including those who weren't aware of the giant in the first place to look up, all they saw was a massive hand reaching down from above, and within second, the building erupted into screams, tables and chairs were knocked over, people were running about, trying to find the nearest exit.

Now those who were outside and already on edge; once they began seeing people escaping from the doorways of the building, the commotion triggered a domino effect, soon the entire block was running from the scene and all Jim was doing was grabbing himself a plate... well actually he grabbed a now-empty-table and stacked it with a feast-worth of food, "All I can eat for just the price of one human sized plate... perfect" Jim was unaware of the chaos that was happening around him, his one-track mind only focused on the food that was before him and his stomach that was encouraging his rude behavior.

It had taken Jim a moment to work the table through the main doors while just using one hand, but once he succeeded, he paid for his meal by leaving the money on an open table and preceded to walk down the street, off in a random direction while he ate from his table-plate like it was a bento box, ignoring the screaming people, a wide smile on his face, and happy thoughts in his head.

WC: 580
TWC: 1,037
Guest

Guest


Fri Mar 05, 2021 12:35 am
Ai chuckled hearing Castor's words, and in the end, he decided to play with the captain's antics. His stomach rumbled hearing the words of his captain, and he found himself rubbing his belly with a smile on his face.

"Yes, we really need to grab something to eat. My stomach is dying to be filled with a nice good meal." He said this as he wondered how long it took to get Castor into character.

He was different than any pirate he'd seen so far. The man had disguised himself a lot, and Ai understood the reason. He was a known pirate from what he learned in their past adventure. Still, most pirates that were known didn't care, but this man was thorough. Ai figured that if his name would become famous like his captain, then he'd probably do the same thing his captain had been doing. The reason behind it was simple, if people knew that he was there, then they'd know Castor was around as well. Which would make it hard for them to find him, but they'd know to be on the alert for that dangerous man.

While they waited for the line to diminished, there was something happening. The Alabastan's eyes wandered as he watched the people leave the line. The noble confused, rubbed his chin trying to figure out the reason behind their departure.

"Well I guess something scared these people off, but I'm not complaining it beats being in a line for hours." He said this, unaware right now of the giant silhouette not too far from them.

He followed behind Castor though as the man had taken a seat, he'd said next to his captain. His captain ordered for both of them, and hearing his option for his noodles, the noble decided to speak up.

"In that case, make sure mine is extra spicy please." He smiled as it'd help with his digesting.

It wouldn't take long, but a woman would appear in the midst of all of this. The Alabastan listened to the conversation the woman had with everyone and the mention of a giant only brought Ai to smile.

"I see, so he stood on the island after all." He murmured as they mentioned something about three eye people.

Ai believed in anything at this point, there were indeed giants, as he befriended one. His captain had the power and body of electricity. It wouldn't take long, but his captain was indeed one of these three eye people they mention. He chuckled as a sign that he was surprised to learn new information about his captain. He was also taken by surprise as he had knocked both of them out, which stopped them from being able to get a meal.

"I see, so our only hopes of eating, are knocked out. Why didn't you just slapped their hands and tell them no." He laughed as he looked down to his tortured stomach as it rumbled again.

"By the way, if there is a giant in Flevance, then that is probably Jim Boboddy. He is a friend of mine." He said to his captain.

"He's a friendly person unless you take his food from him, then the man becomes a monster I want nothing to do with. Still, he helped me out in a tough situation and I can't think of him enough." He said as he was pretty sure that it was Jim unless the giant came with other giants.

WC: 579 TWC: 1178
Castor O. Nox

---

[tracker=/t980-castor-o-nox#4771]




Name

:

Castor O. Nox




Epithet

:

Sanpaku | The Azure Pheasant | Duke Of Lvneel | Saint Nox




Age

:

25




Height

:

5'9"




Weight

:

175lbs




Species

:

Three-Eye Tribesman




Faction

:

Pirate




World Position

:

Blockbuster




Alliance

:

Nox Prime




Crew

:

Nox Pirates




Ship

:

The Wailing Calamity




Crew Role

:

Captain | Navigator | Book Collector | Pride Sin

---

Devil Fruit

:

Goro Goro no Mi

---

Bounty

:

[ber=r] 540,000,000




Quality Score

:

A




EXP Bonus

:

+0.20 (To all allies)




Income Bonus

:

+0.42 (Turf); +0.10 (Blockbuster); +0.20 (To all allies)




Shop Discount

:

-20%




Crew Pool

:

[bel=u] 88,000,000




Balance

:

[bel] 2,611,880,100

---

[[baneoftheweak]][[riseandshine]][[dreamsneverdie]]
[[bookworm]][[untouchable]][[childofdestiny]]
[[punchoutguru]][[berryprinter]]

---

Turf

:

[turf="/t296-turf-details-lvneel#1110"]Lvneel[/turf] [turf="/t309-turf-details-st-poplar#1124"]St. Poplar[/turf]

---

Posts

:

767

---

Sat Mar 06, 2021 6:47 am
blur_on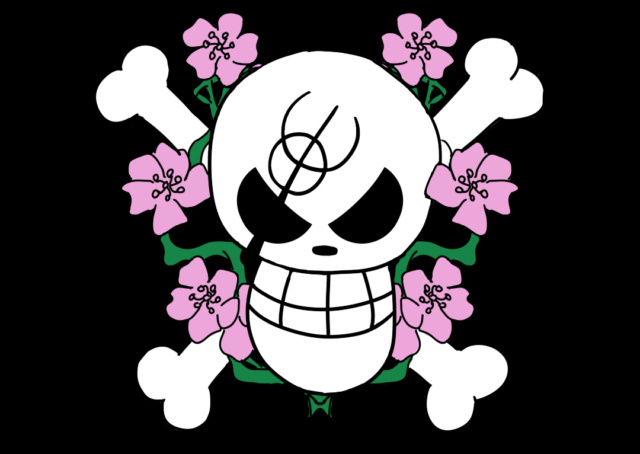 Gashi Gashi Gashi

Extending his index finger in a gun like manner, Castor would discharge a small volt of electricity to 'restart' the slumbering cooks. Both daughter and dad would wake up screaming at the top of their lungs before staring at each other, ceasing the frantic noise.
"See. Fixed it. Now that stomach of yours can stop roaring shortly." Castor responded, adjusting his hair to conceal his third eye once again. The Doctor would come to the realization that the giant present in Flevance was an old acquaintance of his, a man by the name of Jim Boboddy.
"Strange name. I've met a Giant once in the West Blue. His name was Stannis. I promised to meet him again one day in Paradise. Even offered him a spot on my crew. If your friend has a bit of the temper, I can intervene if his rampages get too violent." Castor stated, slouching over on the counter as he'd wait for his two chefs to realise the food was coming to an almost burned state.
Rushing into the kitchen, Misty resumed her role at the helm, dumping the burned dishes and opting to re-cook them both for Castor and Ai. Curious at the Giant's personality, Castor inquired about any scrap metals they have lying around the kitchen, after commanding her father to gather them all before him, the Pirate Captain would conduct all the metals, merging them into a giant size bowl.
"Fill as many orders of what we're having into this bowl. I'll cover it. Ai. Since we're waiting on our extra orders, how about you go and invite Jim to eat with us? I'd be fascinated in meeting another Giant."
"G-G-Giant?! You're going to have that monster eat here-" the father's words were silenced by both Misty pressing a knife at his back and Castor extending a finger towards his forehead.
"Paying customers no matter the size or race aren't monsters!" Misty shouted with authority.
"Any friend of Ai's, a friend of mine. I'll ask you to treat him with respect,
Gashi Gashi Gashi.
" Castor declared, laughing shortly after the declaration. Sighing, the father was silenced, opting to go wash up the dishes in the kitchen.
"I'm sorry. My dad means well but… He's not exactly the most open minded." Misty declared, scratching her head nervously. "It's fine. I'm accustomed to the discrimination. I'm also aware that not all humans are of the same opinion." Castor retorted.
Meanwhile, in the streets, news of the giant's arrival made it to the Amber Lead Kingdom's Royal Guard. A platoon of knights are being disbursed to inspect the situation within the Kingdom, as Giant's were exactly a race that was common on Flevance. Especially, with the Giant's reputation of being a fierce warrior race.
As the knights marched on the town, the leaders of the platoon exchanged ideas on how to deal with the situation at hand. Everything from commanding the Giant to leave, engaging in combat or maybe even communicating the massive beings wants and needs. One things for sure, it wasn't an issue the men could've ignored.

________________________________________________________

Guest

Guest


Mon Mar 08, 2021 5:54 pm
Captain Norton had established his plan to his troops and they immediately took action. His men were well trained in combat as well as following orders, even though the vast majority of them had never seen a giant in person, let alone face one, they dare not show any hesitation, for it reflected on their Captain as well as the city they swore an oath to protect. The heavy footfall of the platoons echoed the night streets, providing a sense of safety to those citizens who witnessed them.

The northern platoon of Captain Norton made their way down towards the sighting of the giant. Captain Ericson platoon marched from the east as well as Captain Westly's platoon marched from the west. The plan was to pincer the giant and prevent him from moving anywhere else, and if the being turns tail, he'll be forced to flew south and out of the city towards the shore. Such a tactic was necessary for a monster of it's size.

But unbeknownst to the three captains, the only monster that roamed the streets was Jim Boboddy's apatite. As the giant walked through the streets, he flicked large meals into his mouth which to him were like biscuits. The smile on his face could be akin to a radiant sun on a spring morning. Eventually the giant began skipping in joy, his stomach bounced and jiggled as he lightly hopped from street end to street end.

But suddenly he pulled to a stop. The sight of knights baring shields had caught his attention. Once they were close enough, the knights pulled to a stop and presented their shields like a barricade. Jim's smile fell as he looked upon the armored men, but his hunger didn't, he simply continued to munch on his paid meal. He had been in situations like this before and usually ended up being lengthy question and answers that all ended up being resolved but ruined his meal as well as his apatite. Instead of going through it all again, Jim turned and intended on simply walking away, but down the western street was another platoon knights slowly taking position. Looking down the eastern street, Jim confirmed another platoon. He was barricaded in, the only way that was open was the way he came from.

The giant's eyes moved between each platoon. All was quiet until someone within one of the western platoon called out to him, "Hands in the air, giant!"

Jim faced the west, trying to figure out who had called out while replying "I paid for this meal", then taking another bite. Whatever they wanted, the giant didn't want to relinquish his meal, a well stacked meal that he paid for with his own coin. Even though he didn't intend on fighting, if anyone tried to take his food away, he wouldn't hesitate on fighting.

WC: 477
TWC: 1,514
Guest

Guest


Tue Mar 09, 2021 12:52 am
After speaking up to the captain, he'd wake up the two cooks, which cause Ai to shake his head.

"Hahahaha." He laughed as he was surprised a Castor's action.

It was enjoyable to learn that his captain could do such a simple, yet fascinated feat. It was also funny hearing the shout of these two as they tried to figure out what happened.

"Thank you, my tummy feels like it wants to just eat itself." He said commenting on what had been said to him.

He listened to Castor and he knew that his captain was more than capable of handling the giant. He was a big guy, but if someone like Otis could take a hit from the giant, then he'd only imagine how hard it would be for Jim to harm Castor.

"I see, so giants are nothing new to you. I'm just happy to have met one, now I can learn more about them. And at the same time, I now know of a three-eyed person, ha ha ha ha." He was excited to know that his captain was really out of the ordinary.

"If he becomes out of control, then calming him down would be best. If he says something about food, you could easily calm him down by offering him a solution. It's kind of what I did and it worked perfectly fine." He said remembering the time Jim had attacked Ai out of the city.

He rubbed his stomach as he'd imagine how Jim felt when he was hungry. It was probably something worse than what he had felt. It wouldn't take long, but Castor had created a huge bowl, which intrigued Ai and brought the man to looking fascinated by the scene. The Alabastan was glad that his knowledge would continue to expand if he travels with Castor. Ai knew what the large bowl meant, and when he was asked to bring Jim here, he would get up from his seat.

"Sure, sure. I'll find him right now. I don't think it's hard to find a giant, ha ha ha ha." After speaking, Ai got up and walking out of the spot they were going to eat from.

The noble would look up into the air as the buildings around them were nowhere as tall as Jim. Then there was the tremble coming from the ground, and Ai shook his head. His friend was on the move, and in a direction that wouldn't be difficult to follow. Ai's stride was quicker than usual as it was the only way to catch up to Jim. He didn't want to shout his friend's name as he figured he'd surprise him. Still, following Jim was hard, but in the end, the giant would come to a stop. Ai started jogging in his direction as he didn't want to be left behind. It wouldn't take long but he'd clearly see his friend not too far from, but he would also see that he was welcome by a bunch of other people.

The gear they garnished shown that they were important, and possibly the authority around this city. Still, he wasn't sure that Jim had done anything wrong. He did have an honor system from what he could tell when it came to meals, so what was the issue? Ai had walked over to the giant and also the three platoons that surrounded Jim as well.

"Ha ha ha ha, Jim! I didn't think I'd be seeing you again, but my captain wants to meet you, but what's going on here and why do you guys look all hostile towards my friend?!" He asked the group of men that were possibly going to pose a problem to his friend.

Ai also shouted out loud for a simple reason, if any problems started to happen with these guys he'd hope his captain would hear him.

WC: 646 TWC: 1824
Castor O. Nox

---

[tracker=/t980-castor-o-nox#4771]




Name

:

Castor O. Nox




Epithet

:

Sanpaku | The Azure Pheasant | Duke Of Lvneel | Saint Nox




Age

:

25




Height

:

5'9"




Weight

:

175lbs




Species

:

Three-Eye Tribesman




Faction

:

Pirate




World Position

:

Blockbuster




Alliance

:

Nox Prime




Crew

:

Nox Pirates




Ship

:

The Wailing Calamity




Crew Role

:

Captain | Navigator | Book Collector | Pride Sin

---

Devil Fruit

:

Goro Goro no Mi

---

Bounty

:

[ber=r] 540,000,000




Quality Score

:

A




EXP Bonus

:

+0.20 (To all allies)




Income Bonus

:

+0.42 (Turf); +0.10 (Blockbuster); +0.20 (To all allies)




Shop Discount

:

-20%




Crew Pool

:

[bel=u] 88,000,000




Balance

:

[bel] 2,611,880,100

---

[[baneoftheweak]][[riseandshine]][[dreamsneverdie]]
[[bookworm]][[untouchable]][[childofdestiny]]
[[punchoutguru]][[berryprinter]]

---

Turf

:

[turf="/t296-turf-details-lvneel#1110"]Lvneel[/turf] [turf="/t309-turf-details-st-poplar#1124"]St. Poplar[/turf]

---

Posts

:

767

---

Tue Mar 09, 2021 11:09 pm
blur_on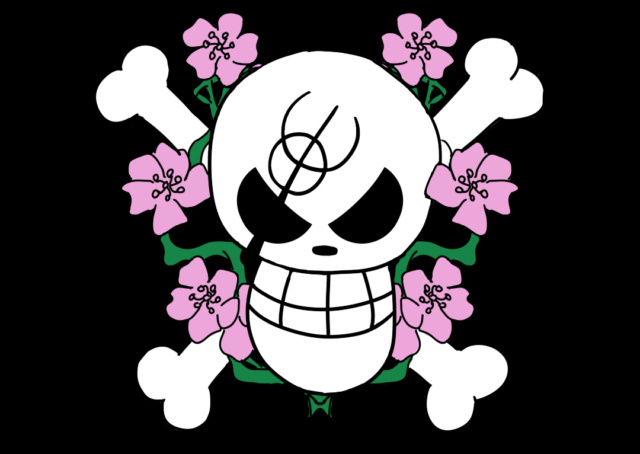 As Ai exited the shop in search of his friend, Boboddy, Castor watched as the woman passionately prepared the dishes for the posse. The window peered into the kitchen from the counter-side seat perfectly captivating the woman's expertise, her hand gracefully dicing the fresh daikon, parsley and various spices for the noodle's soup.
Fully decorating Castor's bowl with noodles, beef cutlets, soup, the women presented the pirate with a dish which aroma would flood the shop, trickling into the streets. A scent so robust it'd cause water to spring from the pirate's mouth, reaching for a disposable pair of chop-sticks from the holster on the counter.
"Dig in. It'll take me awhile to finish everyone else' order. That's just to hold ya' over." Misty announced proudly, as she'd return back into the kitchen with a confident strut. Her father on the other hand was less accepting of the situation, sitting in the corner behind the counter-top examining the man's every movement.
About to set sail on a journey towards all new flavors, Castor's utensil went but mere inches into the broth before hearing Ai's mention of hostile men on his electro-radio's radar. Sighing, the Captain would rest the chop-sticks atop the bowl, and giving notice, he'd simply disappear from his position seat in an instant flicker.
The eyes inside of Misty's father's eye sockets almost ballooned outward, as the man seemingly disappeared like a ghostly figure would, complimented even more so by the fact the priest was dressed in all white.
"Be right back. Gashi Gashi Gashi." the Captain offered before being spirited away.
Bursting into the kitchen, Misty's father knocked the wok out of her hand in frustration.
"Why are you agreeing to feed those monsters?! Did you see how nasty that extra eye of his looked?! Peering at us! It made me sick to my stomach!" Misty's father barked in fear.
Snatching the wok from the man's hand, the woman continued to cook her spicy noodle dish
"I just serve paying customers. I don't care about their race or occupation. Whether it's a priest or a wanted criminal… Hungry customers just need us to be their safe haven. That's all." Misty announced proudly, continuing to slave away over the stove.
Stunned at his daughter's response, the restaurant owner understood that his daughter didn't share his views on the situation, and opted to take matters into his own hands.
"I'm sorry, Misty."
Striking the woman in the nape of her neck, a look of astonishment filled the child's eyes as her body fell into her father's arms.
"I'm doing this to protect us. If the guards are looking for that Giant, we can't be held housing criminals. The world isn't as kind as you think." Misty's father concluded, carrying his daughter in the recreational room adjacent to the kitchen.
Heading over to his personal cabinet, the man ruffled through the cupboards before stumbling across a small vial. It contained a colorless liquid, which was accompanied with an
'X'
made of bones on it's labelling. Putting on his apron, the chef entered into the kitchen, then to the front of the shop, dropping two single droplets into Castor's meal.
He'd then return to the kitchen, and empty the vial into the lion's share of noodles, which were to be divided between Ai and the Giant's bowl. With a grim expression, the chef continued to finish off the meal that his daughter had already started, with much more nefarious ingredients added to the pot.

________________________________________________________

Guest

Guest


Wed Mar 10, 2021 5:53 pm
The three platoons held their positions, their shields brandished and their swords at the ready. Jim as well held his position, determined not to allow anyone from taking his meal away.

"Giant!" Called Captain Norton. He walked to the front of the northern platoon, his presence matched his title, a man of great importance and merit. His confidence showed these traits, for his sword was not drawn and he didn't fall into any fighting stance. He simply walked to the front of the line and looked upon the large being, "You have caused a disturbance in this ward, which reached each end of the city, and as you can see, reached our ears."

Jim stared at the captain, not impressed, silent. He didn't want to reply or even make a move, although he did continue to slowly scoop food from his table-plate to his mouth.

"Citizens have reported screams and-" Captain Norton was interrupted by the loud chewing of the giant, given that all within the streets had fallen silent, giving the captain the spotlight and stage, the sound of his voice traveled with assertion, but the sound of the giant's slow chewing had rudely tainted the air of importance Norton had brought. He stopped and raised an eyebrow, looking upon the giant, wondering if the large being had the respect to stop his chewing so that a proper conversation can be had.

He didn't... Jim just continued to chew... slowly.

"Terror had fallen upon our people, and it is our duty-" once again the Captain interrupted, this time Jim had began working on the family sized nachos. The loud crunching overtook the captain's voice, who began to look highly irritated, "As pointed High Captain of the Flevance militia, I demand that you-" And again he was interrupted, this time by Jim's moans. The giant had realized the nachos were coated in rich salsa and guacamole, his taste buds couldn't help themselves from reacting, the meal was just too enjoyable.

Captain Norton, who was now gritting his teeth, angered by the disrespect that this giant had shown him in front of his own men, "That you leave the island immediately and-!" once again he was cut off, but this time it was an tanned skinned man who walked up to the giant.

"Ai-kun! It's good to see you!" Jim immediately lost interest in the militia once he saw his friend. "Here! have some sushi" he reached down and passed Ai a giant's fingertip size amount of sushi.

Captain Norton began grinding his teeth. The only reason he hadn't ordered to arrest the men or even began yelling was to keep his composure in front of his men, they all looked to him for inspiration and respect, "Leave the island and don't-" The loud crunch of the giant commencing his eating had once again interrupted the captain. He clenched his fists but did his best to hide his anger. A vein was beginning to show, he wasn't sure how long he would keep this up, or maybe he should just take them in.

WC: 514
TWC: 2,028
Permissions in this forum:
You
cannot
reply to topics in this forum