Castor O. Nox

---

[tracker=/t980-castor-o-nox#4771]




Name

:

Castor O. Nox




Epithet

:

Sanpaku | The Azure Pheasant | Duke Of Lvneel | Saint Nox




Age

:

25




Height

:

5'9"




Weight

:

175lbs




Species

:

Three-Eye Tribesman




Faction

:

Pirate




World Position

:

Blockbuster




Alliance

:

Nox Prime




Crew

:

Nox Pirates




Ship

:

The Wailing Calamity




Crew Role

:

Captain | Navigator | Book Collector | Pride Sin

---

Devil Fruit

:

Goro Goro no Mi

---

Bounty

:

[ber=r] 540,000,000




Quality Score

:

A




EXP Bonus

:

+0.20 (To all allies)




Income Bonus

:

+0.42 (Turf); +0.10 (Blockbuster); +0.20 (To all allies)




Shop Discount

:

-20%




Crew Pool

:

[bel=u] 88,000,000




Balance

:

[bel] 2,281,880,100

---

[[baneoftheweak]][[riseandshine]][[dreamsneverdie]]
[[bookworm]][[untouchable]][[childofdestiny]]
[[punchoutguru]][[berryprinter]]

---

[[improviseadaptovercome]]

---

Turf

:

[turf="/t296-turf-details-lvneel#1110"]Lvneel[/turf] [turf="/t309-turf-details-st-poplar#1124"]St. Poplar[/turf]

---

Posts

:

781

---

Sun Feb 07, 2021 1:58 pm
Quest Details:

Code:


[b]Quest Name: [/b]Corruption Within The White Walls
[b]Quest Category:[/b] Episode
[b]Player Participants:[/b] Castor O. Nox (-4), Jeremey Filth (+1)
[b]Planned Location(s): [/b]Flevance
[b]Planned Time Range: [b]Estimated to occur between February 9th - February 12th, Year 1829

[b]Summary: [/b]Corrupted Amber Officials looking for a quick payday hear about Jazzy's booming fashion business, and want to extort the woman for her daily earnings, and everyone else on the high end street strip, a special taxation for the shop owner's 'safety'. Castor working in the shop undercover as a intern, sees the incident first hand but is unable to interfere directly due to his position in the world. Jeremy Filth is sent by the marine core to investigate local corrupt officials coincidently, and ends up right in the middle of a potential blood bath. Can Jeremy quell the local authorities before Castor has enough?

blur_on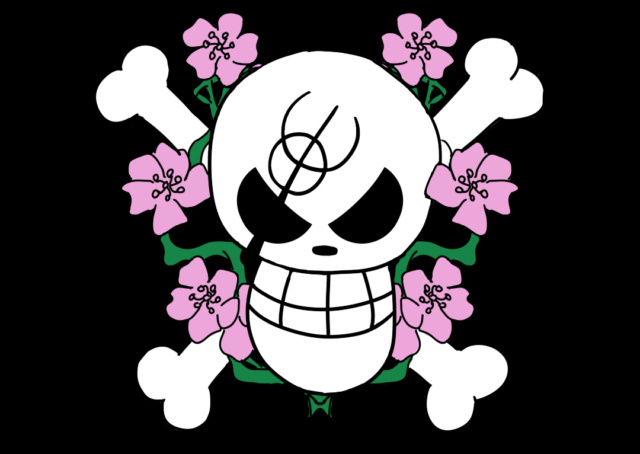 February 9th, 1829
"Non Non Non. C'est complètement faux."
Jazzy scolded Castor's arrangement of the clothes on the racks.
"Fashion is all about the presentation Captain. How can you put coats with trousers…. That's absolutely ridiculous."
White T-Shirt, Brown Cover Coat, Bucket Hat and Off-White Scarf was the selection Castor was styled in for the day. Jazzy didn't mind the captain wearing his dated kimonos on his own time, but as long he was an employee under Jazzy's watch, his taste buds for fashion would definitely need a slight… Well, a complete fix.
"Clothes are just made to keep you warm. How they look… Does it really matter? As long as they are fulfilling-" Castor's words were interrupted by the barrel of Jazzy's gun poking him in his third eye. Closing his eyes and sighing, Castor continued to follow the woman's instruction, it was an interesting experience, usually, the Pirate Captain would've definitely exerted his dominance over her, and just closed the shop as his HQ. However, Jazzy had an aura about her, a pain that Castor felt emulating from herself, and it reminded him of Jules in a way.
Maybe, he just had a soft spot for his crewmates. What made him immensely curious was her fascination for the occupation, to him, his love of books would be the only thing that could even match Jazzy's passion. Was that enough? Didn't everyone enjoy the occasional read, since the murder of his father at his own hands, Castor had begun to question quite a bit of things about himself.
His existence, wants and needs, honestly, he'd never felt emptier in his whole life. That's why his approach on Flevance was different. Conquering, plotting, scheming, his usual essentials had been put to rest, he needed a new purpose and stocking up for the Grand Line gave him a chance to contemplate what that purpose would potentially become.
Finally, setting up for the usual opening came to an end, and the doors opened, and outside, as usual, a line of fashionista's raided the shop. Most of them were madam's of nobles, influential marines and knights of the Kingdom, the ones with disposal income to waste from their spouses purses. The day progressed stressfully, Castor served as literally the cabin boy of Jazzy's ship.
Moving boxes, processing orders, quelling disgruntled mademoiselle's whose clothes didn't fit their grubby curves and shapes and the usual hustle and bustle of any job during opening hours. The work really gave Castor a sense of accomplishment, especially on the smaller things, like remembering a look Jazzy drilled into his brain, or a price.
The flow was interrupted by three pairs of boots entering into the snazzy storefront. Each of the knights armors shone with a glossy tint, a pointed snail shaped hat accompanied each dome. It wasn't odd for knights to stop by every now and again to buy clothes for their wives… or mistresses. Either way, it didn't make much of a difference, Jazzy would greet them at the entrance as she'd greet any customer. However, the men wouldn't respond, instead, they'd ignore her greeting, and patrol the store without any prompt.
Clearing his throat, "Everybody out!" the one of the knights would shout at the top of his lungs. One of the frequent customers, a woman by the name of Lady Lista would interrupt.
"Who do you think you're talking to? There's no crime going on here-" the woman's words were interrupted by a backhanded slap from the knight.
"Lady Lista huh? Your husband's a Knight in our court. It'd be a shame if rumors began to stir about his nightly activities… Lady Lista…" the knight started to speak with a sly phrasing but the intent was obvious.
Nursing her wound, the woman's snarl turned into a petrified stare.
"Everyone has a past… It's our job as Knights of the Kingdom to make sure that every personnel is of moral practice. Our word is absolute law. You see what happens when Kingdoms are run by loose jurisdictions... Incidents like Lvneel occur. With the Amber King gone, the kingdom is under martial law. As Knights who hold positions in the Navy and the court… We're untouchable." the lead knight commented.
Storming from the back of the room, Jazzy approached the knight. Grabbing onto her wrist, ceasing her advance, Castor nodded his head in disapproval. After the man's speech, one by one, the customers exited the store front. As the last one exited, one of the knights would stand promptly in front of the doors entrance, blocking the only exit.
"Now. Miss Courtier as they call you, shall we talk? I hope my little demonstration has given you a bit of a inkling of who and what we are capable of."

________________________________________________________

Jeremy Filth

[tracker=/t1863-jeremy-filth#9955]




Name

:

Jeremy Filth / Bill Holiday




Epithet

:

Hotshot




Age

:

19




Height

:

6'2"




Weight

:

220lbs




Species

:

Human




Faction

:

Cipher Pol / Pirate (Under Cover)




World Position

:

CP9 Agent




Crew

:

Red Wing Pirates




Ship

:

Emilia




Crew Role

:

Gunner

---

Bounty

:

[ber=r] 2,500,000 (Bill Holiday)




Quality Score

:

A




Income Bonus

:

+0.10




Balance

:

[ber] 81,839,500

---

[[hardboiled]][[dulcetvirtuoso]]

---

Posts

:

80

---

Wed Feb 17, 2021 11:07 pm
Jeremy sighed. For what must have been the dozenth time that day he wondered why headquarters had asked
him
on this assignment. The other Guardian Knights weren't far from Flevance. Surely they could have gotten Anton, or Celia  or Ryochi or Yumi...actually that one made sense...but others would have been better choices thought the naturally impatient ensign.
Jeremy Filth picked up one of the folders from the pile of folders in front of him and pulled out the papers within. It was almost noon now and he'd been sitting at a booth in some doughnut shop, rifling through those papers since before the sun rose. In that time he had polished off four chocolate dipped donuts and three cups of coffee.
Jeremy had been stationed at Flevance for a few days now. Sometime after he and the other Guardian Knights helped solve some problems for the island's young prince he had been sent back to Flevance to investigate some reports of corruption among the Amber officials. This new mission required a good bit more bureaucracy and Jeremy was growing impatient with each passing day. The men weren't pirates, that meant Jeremy had to play it by the book, jump through all the right hoops, do all the right paperwork and kiss all the right ass. Going in guns blazing would only get him free room and board at Impel Down and the officials on the island knew this.
They stonewalled the young ensign at every opportunity, refusing to talk to him or grant him access to any sort of records unless he had all the necessary warrants. Jeremy had thought that some of them would be open to bribes but apparently they'd decided that his money was no good. The citizens weren't much help either. Even with the reputation of the Guardian Knights and the good word of the royal family behind him, they didn't trust him enough to risk ratting out any of the officials that were giving them trouble.
As much as he hated to admit it, Jeremy could hardly blame them.
He
wasn't the one would face any sort of retaliation for blowing the proverbial whistle. It wouldn't be
his
family or
his
livelihood in danger. To say that the whole situation was frustrating to him would have been an understatement.
Finally, after several back fourth conversations wherein Jeremy served as the middleman between between some bureaucrats working for the world government and the bureaucrats in charge of Flevance's law enforcement, he had forced the island officials to hand over several days worth of reports on police activity. Jeremy studied them as best he could but after several hours of pouring over the papers all the dates along with the unfamiliar names and addresses began to blend together to him. Of course none of the reports directly referenced anything Jeremy could use to build a case.
The one pattern that did stick out to him was that in several of the patrol assignments the officer assigned was specifically instructed to checkout certain locations, such as Jazzed Up, a high end clothing store, but none of the follow up reports mentioned any sort of illegal activity or even the suspicion of illegal activity. It wasn't much but it was better than nothing. Jeremy made a note of Jazzed Up and other locations, as well as the names and Ids of the officers assigned to the patrols. He had already paid for his meal so all that was left for him to do was grab his hat, jacket and guns and walk out the door.
A quick carriage ride through the snowy streets later and Jeremy arrived at Jazzed Up in what could be considered the hip part of the city. Jeremy got out, another passenger got in and the horse drawn carriage went on its merry way as he made his way across the street towards the entrance of the shop just as some angry customers stormed out murmuring something about knights.
When Jeremy reached the door he saw three knights, large and intimidating looking, in full regal outfits throwing their weight around at what must have been the staff of the store. For a minute Jeremy simply stood silently watching and listening. None of the knights inside would be able to sense it but the ensign wasn't just using his five natural senses, he was also studying them with his observation haki. With it there was no room for any sort of misinterpretation. He could literally
feel
their malicious intent and their haughty attitudes. Even better these guys were weak, even the shopkeepers felt like they might be stronger than these bullies.
Jeremy couldn't help but smile. After days of frustration he now had these idiots dead to rights.
"Ahem!" said Jeremy loudly, so as to make sure that boorish men would hear him "Did y'all say you were above the law?"
"Yeah," snarled the man at the door as he began to turn around to face Jeremy "and if you..."
Jeremy had no idea what the man was about to say, nor did he care. Before the knight could even finish his sentence Jeremy's haki coated fist slammed into his ribs, crumpling the thin steel of this breast plan like tin foil. The armored idiot dropped like a stone, clutching his side where he had been hit. The other two men quickly turned around to face Jeremy. Their hands gripped the hilts of their swords but before they could draw their swords on Jeremy, Jeremy drew his guns on them. The revolver in his left hand, Judge, was pointed at the man he'd dropped earlier, the one in his right, Jury, was pointed forward and its barrel waved back and forth between the two men like a deadly viper trying to decide who to bite.
"If y'all don't get your hands off your swords I'm gonna start defendin' myself," commanded Jeremy. To emphasize his point he thumbed back the hammers of his revolvers.
Jeremy could feel the tension in the air as the two men looked back and fourth between each other and their partner on the ground. After a moment the finally, thankfully they complied and let go of their blades. In response Jeremy holstered his revolvers and allowed the man at his feet to stand up. The three men would come together towards the center of the shop, leaving Jeremy standing near the entrance and the shopkeepers standing near the back.
"Do you have any idea what you're doing?" asked the same knight who'd been giving all the orders. No haki was needed to see that he was angry.
"Yeah," smarted off Jeremy "it looks like I just walked in you three chuckle-fucks trying to shake down a clothing store. You want to explain why commander?"
"Hey commander, I think this is that marine that's been snooping around," interjected one of the other men. This one was slightly smaller and much more wiry than the larger commander. Even in his armor he wasn't much bigger than Jeremy.
The commander's eyes narrowed and his hand moved to the hilt of his sword. In turn, Jeremy's hands gripped his revolvers.
"I don't have to explain anything to you. In case you haven't noticed there's three of us and only one of you," threatened the commander.
"That's fine," shrugged Jeremy "I've got more than three bullets."
The four men eyed each other up again, the three knights with just their eyes and Jeremy with both his eyes and his haki. The air was tense again as each party waited to see who would give in first or if the whole situation would boil over and turn violent. After a moment of this, this knights backed down. The commander started motioned for his men to follow him and they start making their way out of the door.  Jeremy stepped aside and allowed them to pass.
"Our superiors will hear about this," threatened the commander as he and the other men were leaving.
Jeremy simply shrugged. Once the knights were gone, he closed the door to the shop and turned to the man and the woman working at Jazzed Up.
"Y'all mind if I ask you some questions?" he asked them.
Word Count:


Word Count: 1377
Total Word Count: 1377
Castor O. Nox

---

[tracker=/t980-castor-o-nox#4771]




Name

:

Castor O. Nox




Epithet

:

Sanpaku | The Azure Pheasant | Duke Of Lvneel | Saint Nox




Age

:

25




Height

:

5'9"




Weight

:

175lbs




Species

:

Three-Eye Tribesman




Faction

:

Pirate




World Position

:

Blockbuster




Alliance

:

Nox Prime




Crew

:

Nox Pirates




Ship

:

The Wailing Calamity




Crew Role

:

Captain | Navigator | Book Collector | Pride Sin

---

Devil Fruit

:

Goro Goro no Mi

---

Bounty

:

[ber=r] 540,000,000




Quality Score

:

A




EXP Bonus

:

+0.20 (To all allies)




Income Bonus

:

+0.42 (Turf); +0.10 (Blockbuster); +0.20 (To all allies)




Shop Discount

:

-20%




Crew Pool

:

[bel=u] 88,000,000




Balance

:

[bel] 2,281,880,100

---

[[baneoftheweak]][[riseandshine]][[dreamsneverdie]]
[[bookworm]][[untouchable]][[childofdestiny]]
[[punchoutguru]][[berryprinter]]

---

[[improviseadaptovercome]]

---

Turf

:

[turf="/t296-turf-details-lvneel#1110"]Lvneel[/turf] [turf="/t309-turf-details-st-poplar#1124"]St. Poplar[/turf]

---

Posts

:

781

---

Sun Feb 21, 2021 1:56 am
blur_on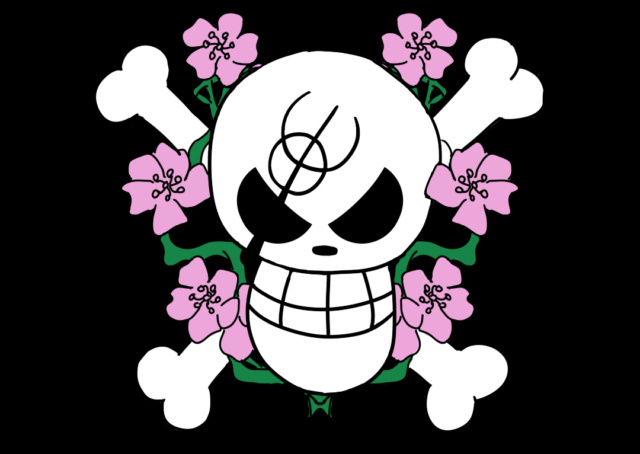 Both Jazzy and Castor were about to silence these clowns. In the Imp's mind, he could've already hear the sound of their flesh being ripped apart by his lightning's dash.
For Jazzy, round after round of ammo was intended to be deposited in the knight's forehead, the only place that their haughty armor didn't cover and those kinds of shots were the red eyed vixen's favorite kind.
However, it was Castor who'd pick up on it first. Among them, someone was using Kenbunshoku Haki, and with one swift motion, Castor rested his hand on the woman's shoulder as in a cue to hold on. The Captain, suppressing his own bloodshed in the same thought, with no words exchanged but the non-verbal conversation between the two was at length.
The cowboy pushed the door into the store, breaking the knight's tough guy act immediately. After an exchange of words, the shakedown became the least of their worries, as a back forth exchange revealed that the newest stranger was not only a messenger of the marines but the worst kind, a nosy and violent one.
It was at this point that Castor doubled down on his role as a shop keeper's aid, cowering behind Jazzy to handle the situation until he'd settled into his role. The Imp had sized them all up with his own
senses
once he'd notice the cowboy's Haki enter the fray,  if he'd wanted to, it'd be easily to dispose of all of them but that'd be four officials bodies going missing, and again, the running theme of his run on Flevance was, gaining resources and fleeing to Paradise.
Jazzy would watch as the men jockey for supremacy, sighing at the machismo of each jock present.
"Men."
the woman exclaimed, pouting at the situation with rolling eyes and sucking teeth. As the men repeated, threatening to inform their superiors about the situation, Jazzy would chime in.
"Be sure to tell them you had time in your oh so busy schedules to harass a hard working independent lady! Pricks!"
Jazzy shouted.
"Why you little bitch-" one of the knights shouted but with one firm stare down from his commanding officer, the man opted to spit on hardwood flooring of the shop, fleeing the scene.
"Probably won't be the last we see of that lot."
Jazzy murmured to herself, rubbing her eyes in frustration. The white haired vixen's attention then turned to the cowboy, who'd come to their aid.
"Sure Sugar. Ask away. While we're at it. I can update that dated look… Maybe… Get rid of that awful hat."
Jazzy commented, unable to suppress her distaste for dated fashion looks.
Covering Jazzy's mouth, "I'm sorry sir. My boss tends to go overboard… when it comes to clothes. She's a megalomaniac, forgive her. My name's Sammy. I'm a salesperson here. As you can see, my boss is a little eccentric. So feel free to direct any of your questions to me." Castor responded, adjusting the thick spectacles on his face.
Castor adjusted his voice to a lighter tone, that of a young teenager, probably freshly touched by the hormones needed for a childish high pitch tone to be a bit  tad deeper but not deep enough that it felt forced.
His mannerisms matched that of someone who'd work in a snazzy boutique like this, prim, controlled and he'd finish each sentence with a head nod, a bow and made sure to keep constant eye contact with the marine.
It was these kind of situations the pirate got a kick out of, acting to keep his freedom elongated.
Imagining himself as a character in a story he'd read as a child or one he'd dream of writing one day, removing any essence of his usual cocky, snarky, calculated speech pattern to mirror that of a young boy untouched by the world, who at the sight of guns, sweat would've made his face, undergarments and palms moist.
With each word of his rebuttal, Castor's approach to Jeremy would be like that of a  chameleon's own,  adjusting its proverbial skin to the environment of this setting.
"I didn't quite catch your name, sir. What was it?" Castor inquired, adjusting his glasses once more by the bridge at their center.

________________________________________________________

Permissions in this forum:
You
cannot
reply to topics in this forum