---




Name

: Castor O. Nox


Epithet

: Sanpaku


Age

: 24


Height

: 5'7


Weight

: 160lbs


Species

: Three-Eye Tribesman

---

Faction

: Pirate


World Position

: Super Veteran


Crew

: Nox Pirates


Ship

: The Wailing Calamity


Crew Position

: Captain | Navigator | Book Collector

---

Devil Fruit

: Goro Goro no Mi

---

Haki Level

: 9

---

[[haospec]][[busospec]]

---

Hitpoints (HP)

: 380


Attack (ATK)

: 450


Defense (DEF)

: 450


Reflex (RX)

: 525


Willpower (WP)

: 500

---

Level

: 77


Experience Points

: 7748


Bounty

: 480,000,000


Income Multiplier

: +10%


Shop Discount

: 20%
Berries : 28,279,688‬

---

[[baneoftheweak]][[riseandshine]][[bookworm]][[untouchable]][[childofdestiny]]
[[punchoutguru]][[barrelcrazed]]

---

[[atkt6_sp]][[deft6]][[deft6]][[rxt5]]

---

Posts

: 432

---
on Mon Sep 14, 2020 11:45 am
Quest Details :


Quest Name: Why No, I Don't Dance But When I Do, It's Almost Criminal
Quest Category: Episode
Player Participants: Castor O. Nox, Richard Maxwel (+0)
Planned Location(s): Toroa

Summary: After the events in Las Camp, Castor breaks off solo from his ship and crew to pick up a rare ingredient known as Dance Powder for the 'Good' Doctor Victor Abio. However, Victor didn't explain exactly how rare, and illegal this 'ingredient' he sent Castor to pick up is and it draws the attention of a certain swindler by the name of Richard Maxwell. However, Richard isn't the only merchant with perked ears and Castor has tons of treasure to levy.

blur_on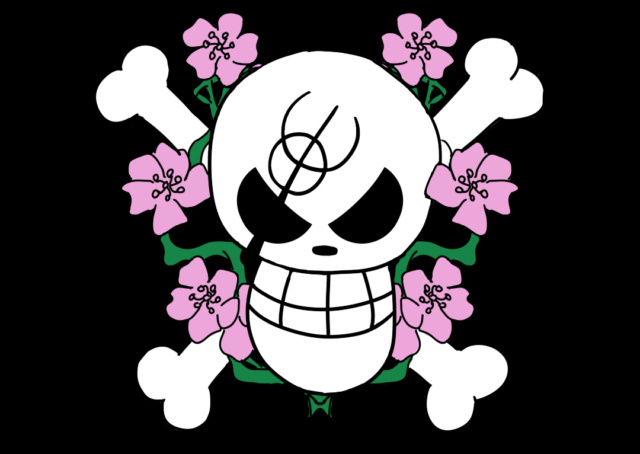 "Tell me something stranger… What is it like outside these farms?" the curious child inquired, while wagging her legs off the side of the stool, clearly twice her height.
"Adventure, among other things." the three-eyed man responded, concealed face beneath his straw-hat, as he'd sip a local brew of herbal tea. It had a hint of mint to it, opening his sinuses, which were slightly bloated from the damp environment.
"Adventure...That's so vague. We don't get much visitors here. Momma said that you're the first one to visit our lands in almost months." the child said absentmindedly, though, to any average tourist that factor would've rung a warning toll internally.
"Is that so?" Castor inquired, continuing to gingerly sip his tea. Propped against the table was his trusty Summer Rain katana, which had taken quite a bit of damage in his conflict against Silver. "I won't be here long. I'm just collecting something for a close friend of mine. A nakama." Castor concluded.
"Minie! Come leave that man alone! I'm sorry sir! She gets so excited when customers visit our little tea-house." the owner of the establishment declared, bowing her head frantically after noticing her daughter inquisitive nature rearing its 'ugly' head.
"Gashi Gashi… No need. Children are meant to be curious. I was too when I was a child." Castor declared, finishing off his tea. Reaching into his pouch, the pirate would toss several stacks of berry onto the table.
"For your time and concerns, miss." Castor stated, rising from his seated position and sliding his katana into his waistband.
Both the single mother and her child's eyes opened wide at the absorbent amount given to compensate the cost of a single cup of below average mint tea.
"Sir! Your change-" the woman's words were met with Castor's warm smile, and a wave of his hand in dismay.
"Mister! You're loaded! What's your name? With this much… We can probably upgrade our living! I need to know… I'll come find you when I go on my adventure one day! I promise!" Minnie shouted, the act of kindness seemingly ignited a flame deep inside her.
"Castor. My name is Castor O. Nox. You'll do well to remember that… If you ever find me again on these seas one day… Only misfortune and unhappiness will befall you." Castor responded as he'd shift the tea houses curtains which acted as the doors to the entrance.
As Castor's image disappeared through the door, the girl ran out into the street to chase him and officially tell him her name as well but by the time she'd caught up, the man was gone, vanished like a thief in the night. Sitting on the roof of the tea house, Castor watched as the girl frantically scanned the streets for him, knowing she'd never think to look sky bound. However, ants never think about flying… Why would they?
"Now then. Where do I begin my search?"
Castor thought to himself, overlooking the farm lands. For as far as the eyes could see, paddies, patches, and personages placed intent in cultivating the best crops for export in the very small, rural lands.
"Maybe the port cities. All I keep finding in these areas are the extremely poor. I'm sure Dax's share of the treasure will keep their pockets… and their bellies warm. His punishment for abandoning me at Las Camp to fight Silver with that damn Candy Bastard"
Castor thought to himself chuckling, as he'd begin to leap from rooftop to rooftop.
Word Count: 548 | Tagged: @Maxwell
Notes:

________________________________________________________

---




Name

: Richard Maxwell


Epithet

: Plague Rat


Age

: 47


Height

: 6'0" / 183 cm


Weight

: 160 lbs. / 73 kg


Species

: Human

---

Faction

: Pirate


World Position

: Supernova


Crew

: --


Ship

: --


Crew Position

: --

---

Haki Level

: 2

---

Hitpoints (HP)

: 200


Attack (ATK)

: 300


Defense (DEF)

: 500


Reflex (RX)

: 600


Willpower (WP)

: 200

---

Level

: 68


Experience Points

: 6845


Bounty

: 194,000,000


Shop Discount

: -10%
Berries : 365,005,000

---

[[bookworm]][[firstaidkit]]

---

[[atkt3]][[atkt3]][[deft5]]

---

Posts

: 113

---
on Tue Sep 15, 2020 12:13 pm
Sunshine painted slowly growing shadows across the scenery of a small island. Calm evening winds wandered over a peaceful landscape of farmlands with the lazy aimlessness of a grazing sheep. An occasional gust stopped to ruffle a tuft of grass before continuing along. With it, the passing breeze carried the laughter of children racing home for dinner, the farewells of workers calling it a day and a jaunty tune whistled by a certain gentleman.

The sharp-dressed stranger drew plenty of passing glances. Curious brows were certainly quirked. Hushed mutters were shared. Some fingers were even pointed. None of it was malicious, mind you. No, these fine folk simply regarded the sight much the same way a city-dweller might react to a cow wandering the streets. You see, around these parts fancy suits were reserved for weddings, funerals and other equally rare occasions. So you could say the man dressed in chocolate brown silk stood out next to a crowd of overalls thrice patched. He lugged a leather suitcase of a similar color that seemed comically large next to his lanky frame. A wide-brimmed hat cast a concealing shadow over his eyes, but a cheery smile seemed permanently etched onto his thin features.

With a calm, purposeful stride, the gentleman made his way through a small port town. He did enjoy long walks, sure, but more than that he enjoyed reaching the eventual destination. At the end of the modest cobblestone street, a small tavern called his name. The sign declared it as the Crowing Rooster, fittingly enough. Stepping past the dryly creaking door, the traveler was greeted by the scents of dry wood, strong ale and steaming hot local delicacies. The other patrons were grouped around their tables, chattering cheerily. Those that noticed the new arrival were treated with a polite nod in greeting. Very few here recognized him and he preferred it that way. See, he went by many names, but there were some who knew him as... "Maxwell. You got a lot of nerve show'ng up here again." ...That. Yes, the whole thing.

Richard Maxwell, as was his full name without the added titles, hurried over to the counter with the kind of pained smile that quietly begged for the other party to shut up. The other party, in this case, meant a surly tavern keeper. A couple of white hairs jutted defiantly from his head. Wiry arms that had once bulged with muscle now struggled to keep a steady grip on a single pint. "The paper said you w're dead." Even with the dentures on, he still had a bad habit of swallowing his vowels without chewing. The claim, however, was understood and quickly waved aside. "Oh, the paper says a lot of things, some of them even true, I'd imagine." Countless wrinkles deepened as the old-timer stared at the smiling sinner. "Hrm, fair 'nough..." He eventually conceded and went back to polishing the glass with a tired grumble.

"Now, are you gonna buy som'thing or not?"

The crooked entrepreneur had never been one to let a little hostility dampen his spirits. Or at least not one to show it. "Ah, but of course! A hot meal and a cold drink sound lovely right about now." Pulling up a chair, he reached into his breast pocket and rummaged briefly. "I trust this should be plenty enough." He dropped a wrinkled bill onto the counter, accompanied by two linty mints and an old button. The sad, little display was crowned by an expectant smile. It didn't last long beneath the tavern keeper's unflinching glare. After a tense moment of silence, the rat relented and reached into his pocket again. This time he produced a proper stack of cash, though not without a customary protest. "And they call me a thief..." Daylight robbery, that's what this was.

While the old tavern keeper took a moment to study the money, the gentleman leaned in for a hushed whisper. "And please don't call me Maxwell. Around here, I'm Senor Brown, a traveling farming supplies salesman." His comment was met with a skeptical stare. "...You think people w'll buy it?" The rat stared right back, puzzled, perhaps mildly offended. "Why wouldn't they? Farming keeps this island running. Besides, I have a little specialty item you can't get anywhere else." With the sigh of a man who was long overdue for an afternoon nap, the tavern keeper pocketed the money and turned away. "Know what? Nev'r mind... Can't wait to see how you screw this up..." Richard, who didn't quite catch that last part, cocked his head. "Pardon?" The tavern keeper disappeared into the kitchen.

"I said one hot meal coming right up."
---




Name

: Castor O. Nox


Epithet

: Sanpaku


Age

: 24


Height

: 5'7


Weight

: 160lbs


Species

: Three-Eye Tribesman

---

Faction

: Pirate


World Position

: Super Veteran


Crew

: Nox Pirates


Ship

: The Wailing Calamity


Crew Position

: Captain | Navigator | Book Collector

---

Devil Fruit

: Goro Goro no Mi

---

Haki Level

: 9

---

[[haospec]][[busospec]]

---

Hitpoints (HP)

: 380


Attack (ATK)

: 450


Defense (DEF)

: 450


Reflex (RX)

: 525


Willpower (WP)

: 500

---

Level

: 77


Experience Points

: 7748


Bounty

: 480,000,000


Income Multiplier

: +10%


Shop Discount

: 20%
Berries : 28,279,688‬

---

[[baneoftheweak]][[riseandshine]][[bookworm]][[untouchable]][[childofdestiny]]
[[punchoutguru]][[barrelcrazed]]

---

[[atkt6_sp]][[deft6]][[deft6]][[rxt5]]

---

Posts

: 432

---
on Thu Sep 17, 2020 9:28 pm
blur_on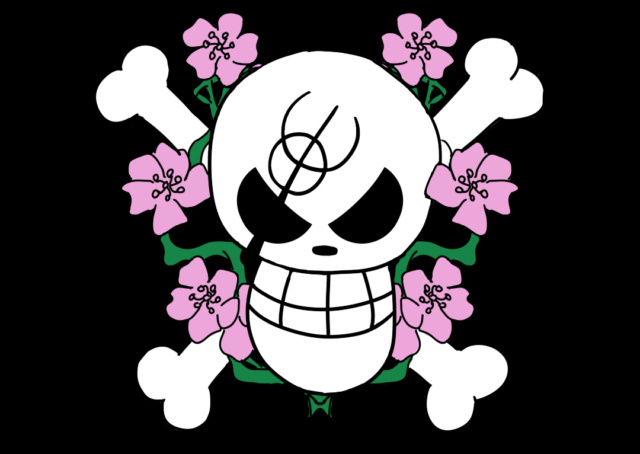 "For that sinful man to send me this far out into the boonies… This item must be worth it." Castor concluded as he descended from the ceiling of the last house his foot had stumbled upon. A single flip, sunk the man's wooden sandals into the mucky dirt road, less than graceful but effective. Port-Town Toroa, where all the heckling from a farmer's hard days work would come to a climax, the kind that could either end in that of a virgin's cherry popping ceremony or that of two veteran dancers, stepping in the right direction. Oftentimes, the farmers had merchant's they'd built relationships with over the years, other times, they'd go sour which left free game open for budding entrepreneurs trying to get their feet wet, and their pockets swollen from the agriculture trade.  
Shuffling through the streets, many merchants began to light their lanterns to combat the sinking sun, bodies of personages filled the corners trying to heckle today's produce, as tomorrow brought another day, and another sale. Finally, the place in question appeared before Castor's eyes, a place that was as shady as Victor's practices, a small corner store by the name of the 'The Gentleman Farmer'. Standing outside the rustic one story building was a tiny old man in butler's attire, who'd greet passerbyers with a toothless grin, and a spit filled call of:

"Come check out er' market today!"

The contradiction presented between the man's dress in comparison to the building's look, screamed shady. However, Castor was accustomed to dealing with eclectic characters, and today's agenda would be no different. It wasn't often that the pirate captain would encounter anyone shorter than him but he'd take this occasion to bend down pridefully, with a smug look on his face in front of the old heckler.
"I'll check out your market.
'I'm looking for a good dance. Care to?'
" Castor declared, repeating the code words given to him by Victor verbertum. The man paused momentarily, taking a moment to scan Castor from head to toe.
"Ah yes, Victor's friend. The rookie who was humbled on the World Stage… Follow me inside." the tiny tot retorted smugly, as he'd turn his back from the pirate towards the rustic building. Thinking momentarily whether to behead the twerp, a smile emerged on the youthful captain's face, as he'd follow the senior citizen into the place of business. "A very bitter lesson indeed." Castor responded, the words bitterly leaving his mouth like the aftertaste of fresh molasses.
"Not to worry boy. Silver's a monster. After all… A former member of 'that' man's crew… Isn't one to be trifled with. You're lucky you escaped with your life this time." the strange broker declared. "But I digress. What does that behemoth of a man want this time around?" the broker inquired. Inside the building was a thrift shop setup, rubbish, knickknacks, specialty items as far as the eyes could see scattered the room behind dusty glass cases. At the head of it all was a counter which the old man shuffled behind, climbing the tiers of the stool to sit atop as king of the cash register at least.
Choosing to ease his grip on Summer Rain, the slightly irritated prideful captain responded.
"Dance Powder. It's supposed to be able to artificially summon rain clouds. Got word from an associate that a few 'crates' of it were passing through Toroa. Since I just happened to be fleeing Las Camp… I figured why not take a mini-vacation." the Imp concluded.
"D-Dance Podwer huh? I see his tastes are still highly illegal and obscure. Whoever your sources are indeed correct. I have a client looking to sell at least two large chests full of it. However, they won't negotiate with you directly unless you have a broker on your side." the old man retorted.
"Maybe I should just kill them and take it all for myself then?" Castor said with the calmest of expressions.
"And have the entire underworld hunting you down… Our world has rules Mr.Nox. I wouldn't expect a mere pirate to understand-" the man's words were interrupted by the cold steel of Castor's blade gently slicing into the surface of his skin. Leaving a tiny scar on the man's cheek, "I just need the location of the trade. I'll handle my pursuers. Besides, I don't come empty handed. I come bearing treasure." Castor concluded grinning.
Smiling to match the youth's smirk, the old trader Goto met Castor with a smile of his own.
"They call me Goto, boy. I like your spunk. I'll broker the deal for you personally. It's at a plantation up the road from this rural area… The Powder will be sold in auction style… I'll give you some time to get yourself a proper attire." Goto stated.
Peeking at his clothes, "What's wrong with my kimono?" Castor declared pouting. With the expression of a six year old and cheeks expanding widely like that of a puffer fishes body.
Word Count: 832| Tagged: @Maxwell
Notes:

________________________________________________________

---




Name

: Richard Maxwell


Epithet

: Plague Rat


Age

: 47


Height

: 6'0" / 183 cm


Weight

: 160 lbs. / 73 kg


Species

: Human

---

Faction

: Pirate


World Position

: Supernova


Crew

: --


Ship

: --


Crew Position

: --

---

Haki Level

: 2

---

Hitpoints (HP)

: 200


Attack (ATK)

: 300


Defense (DEF)

: 500


Reflex (RX)

: 600


Willpower (WP)

: 200

---

Level

: 68


Experience Points

: 6845


Bounty

: 194,000,000


Shop Discount

: -10%
Berries : 365,005,000

---

[[bookworm]][[firstaidkit]]

---

[[atkt3]][[atkt3]][[deft5]]

---

Posts

: 113

---
on Sun Sep 20, 2020 4:30 am
Before long, the tavern keeper returned with a full pint of beer in one hand and a huge plate in the other. One half of the plate had a huge helping of local lamb slathered in sizzling sauces, while the other was reserved for a selection of potatoes and various vegetables. As it was placed down on the counter, the lovely aroma rose with every wisp of steam. The rat had dined in all sorts of places, from prisons to high society parties, but something about rural cooking still warmed that cold, tarred little lump in his chest some called a heart. The taste reminded him of a different place and a different time.
After a couple of bites, the chatty rat leaned in for another sly whisper. "Now, I know you're dying to know about my specialty item." The tavern keeper didn't raise his gaze from the glass he continued polishing. "N't really..." Unfortunately, his grumbling went unheard. "It's a rather ingenious little invention, see?"
"Oh, you're just gonna 'gnore me. Okay then."
The criminal chemist produced a tiny bag from his pocket, conveniently labeled 'sample'. He carefully untied the thin rope keeping it shut. Inside there was greenish powder that glimmered like gold sand. "Burn this in a furnace and the resulting smoke will cause rain clouds to form above you. I call it... Rain Powder." He was rather proud of his little creation.
The tavern keeper cast a barely curious glance at the stuff before his stare hardened. "Dance Powder." The sudden shift in tone finally snapped the salesman out of his smug trance. "Pardon?" The old man set the glass down and pushed the tiny bag back. "It's already been 'nvented and it's called Dance Powder." He leaned closer and suddenly snatched the puzzled chemist by his tie, eliciting a strangled croak. "As a matter of fact, it's also v'ry illegal. So if I catch you peddling that stuff to 'ny honest folk around here, my boys are gonna fold your clothes...
While you're still in 'em.
Got that?
" Only after getting about half a dozen hasty nods he finally released his grip.
Richard recoiled back, wheezing for air. "W-well, when you put it like that... eheh..." He hurried to fix his tie and rummaged through his mental banks for his most disarming negotiation tone. "B-but a man's gotta eat, you know. Sooo you wouldn't happen to know any... uh...
less than honest folk
then?" The mere suggestion was met with a toxic glare. "Hrm..." After weighing the options, the tavern keeper eventually relented. "I hear there's an aucti'n happening at the old plantation up the road... Word is their wares ain't 'xactly the legal sort..." He knew trying to forbid the conman from selling the stuff at all was about as effective as carrying water with a sieve. His best bet was shooing him away somewhere else. Make him someone else's problem.
And the plan worked.
The rat's beady, green eyes immediately lit up with a gleam of greed. "A black market auction? And they didn't invite me? That cuts deep, you know." Only half of his offended muttering was feigned. He liked to think he was at least somebody around these circles. However, the wise, old man was quick to offer a different take. "Would
you
invite a man like you?" An awkward pause plopped its generous self between them. Seconds sauntered past. "...A fair point. Well made." With a nonchalant shrug, he went back to finishing his meal. Tonight's business required him at his best.
---




Name

: Castor O. Nox


Epithet

: Sanpaku


Age

: 24


Height

: 5'7


Weight

: 160lbs


Species

: Three-Eye Tribesman

---

Faction

: Pirate


World Position

: Super Veteran


Crew

: Nox Pirates


Ship

: The Wailing Calamity


Crew Position

: Captain | Navigator | Book Collector

---

Devil Fruit

: Goro Goro no Mi

---

Haki Level

: 9

---

[[haospec]][[busospec]]

---

Hitpoints (HP)

: 380


Attack (ATK)

: 450


Defense (DEF)

: 450


Reflex (RX)

: 525


Willpower (WP)

: 500

---

Level

: 77


Experience Points

: 7748


Bounty

: 480,000,000


Income Multiplier

: +10%


Shop Discount

: 20%
Berries : 28,279,688‬

---

[[baneoftheweak]][[riseandshine]][[bookworm]][[untouchable]][[childofdestiny]]
[[punchoutguru]][[barrelcrazed]]

---

[[atkt6_sp]][[deft6]][[deft6]][[rxt5]]

---

Posts

: 432

---
on Sun Sep 20, 2020 10:00 am
blur_on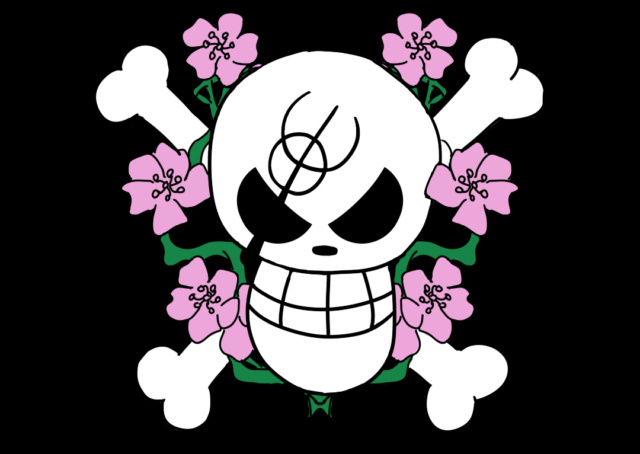 Opening a dusty wardrobe, Goto searched around for various sharper assortments of garb for the Pirate Captain to wear. With the help of his trusty sliding stool, Goto zoomed around the messy shop, stripping Castor of his clothes bit by bit, each piece replaced with a new sleek suit piece. After hours of arguing on color, size and fit, the two finally settled on a tuxedo, close fit to accentuate the pirate's muscular figure and with the straw-hat abandoned, his long flowing black hair was bundled into one.
Covering his third and left eye with a face mask, Castor assumed the role of Goto's assistant/bodyguard. "We're late! Let's go whippersnapper." Goto commanded. Attaching Summer Rain at his waist, and sliding Iris beneath his tuxedo's shoulder segment, the duo left the dusty shop, putting up a
'Closed'
sign for the foreseeable evening. As Castor and Goto walked up the street, Goto began to prep Castor about the venue and the people who'll be attending.
"They're no real big players in small isolated auctions like these. Usually, in the Blues, it's a few agents to Kingdoms that need 'help' but can't obtain it directly… Due to most of the items or weapons being seen as acts of treason or downright illegal." Goto explained.
"What better place than somewhere unaffiliated with the World Government. How boring." Castor responded, yawning as they walked up the dirt road strip.
"Ha! I assume to pirates like you who seek out glory and fame it'd appear so." Goto stated, scoffing at the man's ideals.
"Ah, if that's how the public perceives me then, I'm doing a good job painting the wrong picture…
Gashi Gashi…
" Castor declared, chuckling at the end of his sentence.
Goto was puzzled, nothing about the man's demeanor matched the reports that came out after Las Camp. Castor was pegged to be a violent and aggressive megalomaniac but from Goto's keen eye, he'd seem to be a pretty calm character. However, people tend to flip switches when placed under pressure, so he'd save his reservations on the man's true nature for a later date.
Reaching the end of the dirt road, a plantation came into view. Wide wooden gates as far as the eye could see, and a queue of sorts assembled by the main gate. It was an assortment of farming charts drawn by donkeys, loads of hay, carriages containing livestock: sheep, goat, horses etc. Giving Castor's under shirt a slight tug, they'd deviated from the main path to cut through a gap in the wooden fence, that if you'd looked at it at first glance, it'd appear to just be part of the fence's design.
Travelling into the wood land, the former queue began smaller and smaller, and a giant barn house came into view. Suddenly, two gentlemen hopped out of the bush with black bags and gags in their hand to restrain the duo but before Goto could've issued Castor a warning, Castor had beheaded the two assailants in a matter of seconds. Their blood shot out onto the trees and shrubs of the woodland, and Goto's eyes froze in fear for two reasons. One, he hadn't even seen when Castor drew his blade, let alone find time to slay the men and sheath his sword. Two, the extremely calm expression on Castor's face, as if, their lives were as insignificant as that of a mere fly or insect swatted.
Sighing, "Those men were meant to escort us to the auction! No one is allowed to know the actual directions to the place!" Goto shouted. Closing his eyes, Castor tuned into sound-waves being omitted over the next mile or so, about fifty meters from their current position, east south east was a series of stairs hidden behind what seemed to be a giant boulder. Behind this boulder was a variety of voices, and they'd seemed to be talking about speciality items. In Goto's perception, Castor had gone mad, and was basking in his insanity.
Grabbing onto the collar of the man's cheap mahogany suit, Castor bent his knees and launched himself into mid-air. From the single push off, Castor went flying in the direction of the gigantic boulder, landing inches away from it. Dropping the man onto the ground, Castor drew Summer Rain once more, this time, releasing a single wind blade that'd cut the boulder into two. The security hired for the event emerged in their numbers, all gawking at Castor with extreme malice. As the auction participants started to murmur amongst themselves, the curator for the event, a man simply known by the name of 'Juice' emerged.
"Well well… If it isn't old man Goto. You seem to have quite rambunctious company this time around. Odd. You're usually such a lowkey player too." Juice declared, cleaning out the inside of his ear with his pinky finger's tip.
"Forgive me. My company is new to the way we do things. He's a big buyer. A pirate with a lot of treasure to offer." Goto explained.
Juice was a tall man, well, tall was an understatement. Juice stood about twelve foot, taller than even the Nox's Pirates Dr.Abio. Bending down to look at the two shorties, similar to toddlers as they hover over action figures, Juice shone the crooked yellow teeth in his mouth, as he couldn't identify Castor's true identity from the get up.
"He doesn't look very intimidating but… seeing that he has enough balls to disrupt my ceremony… I'll let him slide. I like jackasses like him. They make auctions interesting." Juice declared, waving his hand to his men to put down their weapons. Juice would dig into his pockets, removing candy, shackles, severed fingers, among the list, and finally, he'd stumble upon two ID cards needed to enter the auction.
He'd toss them to Goto.
"Those are two VIP passes. Once you get inside, they'll escort you to a private booth. I can't wild cards like you two running around with the regular participants. Rest assured, every room is guarded by a Three Star Bounty Hunter. Your safety is secured." Juice concluded.
Castor had remained silent the entire interaction, leaving Goto to do most of the talking. As Juice turned his back, a smile emerged on Castor's face.
"I can feel your bloodlust from here. I'll have time after the auction. Is it about those worms I smushed in the forest?" Castor declared, taunting the auction organiser.
"In this world kid… I generally meet two kinds of people. The Brave and The Daft. I can't tell which one you are… and the last man I met who blurred those lines of perception for me… Ended up conquering the New World… Enjoy the auction. If you really want to be a Big Named Pirate One Day… It's something you'll have to attend readily." Juice declared, biting his lips until the point he drew blood, something about Castor's attitude reminded him of someone he'd long forgotten.
Word Count: 1158| Tagged: @Maxwell
Notes:

________________________________________________________

---




Name

: Richard Maxwell


Epithet

: Plague Rat


Age

: 47


Height

: 6'0" / 183 cm


Weight

: 160 lbs. / 73 kg


Species

: Human

---

Faction

: Pirate


World Position

: Supernova


Crew

: --


Ship

: --


Crew Position

: --

---

Haki Level

: 2

---

Hitpoints (HP)

: 200


Attack (ATK)

: 300


Defense (DEF)

: 500


Reflex (RX)

: 600


Willpower (WP)

: 200

---

Level

: 68


Experience Points

: 6845


Bounty

: 194,000,000


Shop Discount

: -10%
Berries : 365,005,000

---

[[bookworm]][[firstaidkit]]

---

[[atkt3]][[atkt3]][[deft5]]

---

Posts

: 113

---
on Tue Sep 22, 2020 12:30 pm
A warm meal and a cold drink did a man wonders. Leaving the Crowing Rooster, Richard found himself humming a cheery tune again. His light, quiet steps took him through the streets and down the unassuming road. Being a veteran of the trade, he knew where to look. There was something oddly reassuring about seeing other seemingly innocent travelers approaching the plantation. Such numbers whispered of clout. Whoever had organized this affair was clearly no amateur. Briefly he worried if he should have tried to pry some information about the one running the whole thing. ...Eh, couldn't be that important, could it? Most big players didn't mind his presence after all. Not like this thing was being run by Juice or anyone equally terrifying, right? Right.

Upon finding the gap in the fence, the rat slipped in slyly. Sneaking through the woods more out of habit than necessity, he kept an eye out for guards. He wasn't exactly fond of the whole bags and gags business, but rules were rules. They would show up any second now. Aaaaany second now... There, in that rustling bush! Oh, it was just a stray cat. How odd. Usually these fellows were quite punctual. In fact, it was starting to get a little worrying... He reached into his pocket and dug up some cancer in a stick. A lighter's flame flickered weakly and soon the soothing smoke filled his lungs. Slowly the nervous jitters faded away...

The crook stepped past a tree and froze on his tracks. A gruesome scene of death greeted him. His nervous gaze scanned the corpses quickly. In his opinion as a former medical professional, this seemed like a clear case of someone else's problem. Highly contagious too. Sticking around for too long would inevitably make it his problem. The best medicine would be turning around and running as far as his legs could carry. Although... If he were a betting man (and he was, another vice in a pile of many), then he would wager the actual entrance was beyond the corpses. Probably... Near that boulder split cleanly in two. Lovely. Not at all ominous, perish the thought. With a deep, resigned sigh, the rat stepped over the bodies and scurried onward.

True enough, the uninvited guest came across a very promising set of stairs. Soon, heavy footsteps ascended and out stepped a burly guard. Well, burly was honestly something of an understatement. The black suit bulged with barely contained muscle. His thick arms were long enough to touch the ground, had he just leaned forward a bit. With shoulders that wide he could've passed for two men standing side by side. A producing brow furrowed above a pair of small, sunken eyes. His flattened nose seemed almost comically large in comparison. Thick, black hair and beard framed his entire face. A truly tactless person might even describe the bulky fellow as somewhat, erm, ape-like... Richard, meanwhile, silently wondered how they had managed to stuff a gorilla into a suit.

The guard clumsily leafed through a list of sorts and snorted wearily. "Name." Donning a cordial smile, the rat doffed his hat. "Good evening, my good man. I am Senor Brown, a traveling farming supplies salesman." Leafing stopped. The guard stared back with the enthusiasm of a shopkeeper around closing time. "Senor... Brown. Riiiight." He went back to checking the list before shaking his head. "Well, I don't see your name on the list. Got an invitation?" The rat's fake smile didn't even waver. "Ah, yes, the invitation, of course. Juuust a moment..." Reaching into his pocket, he pulled out a moderate wad of cash, enough to pay for a wonderful night at the local bar. "Here you go." The guard perked up ever so slightly and snatched the money. After a quick count, he pondered with a deep huff. "Hm, I dunno... The envelope feels a little thin to me... And this doesn't seem like the kind of paper boss uses..." Finally there was a twitch on that grin. A crack on the facade. The criminal reached into his pocket again. His fingers brushed against his trusty switchblade...

A couple of minutes and several thousand berries later the bouncer finally found Senor Brown's name on the list. It was scribbled to the very bottom of the list. Funny how that worked. See, the underworld had its set of rules, old and complicated enough to rival chess or dating. Causing trouble now would only bite him in the unmentionables. With the formalities out of the way, the sharp-dressed salesman was escorted inside. ...To mingle with the rest of the guests. He wasn't important enough for anything fancier. Unfortunately, his little venture had a rough start. At this rate, he would barely break even. Perhaps he could try finding a naive sucker rich investor among the VIP guests...
Permissions in this forum:
You
cannot
reply to topics in this forum